Rumor: Pokemon Switch reveal happening soon, unconfirmed details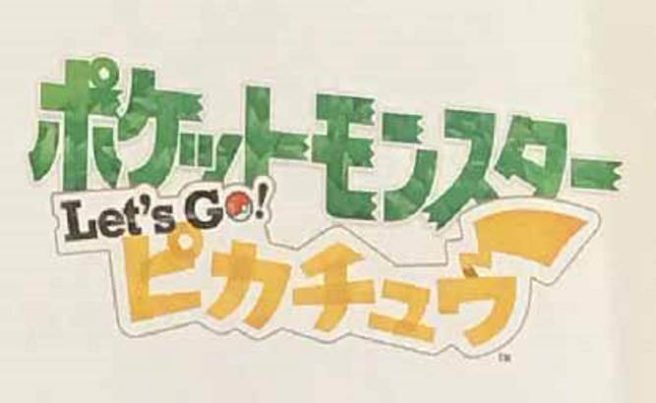 It's been a busy start to the week for Nintendo rumors. In the latest round of speculation, Pokemon is the focus.
Nintendo and The Pokemon Company are supposedly gearing up for a reveal very soon. Emily Rogers, who has been both correct and somewhat off with past rumors in the past, claims that an announcement will be happening by the end of the month. Rogers brings up Pokemon GO as she suggests fans consider what that mobile game could mean for the future of the series. The name and branding may also "raise a few eyebrows."
Fan site Serebii isn't one known for posting rumors, and while nothing is confirmed, has actually mentioned a logo that popped up today with the name "Pokemon Let's Go! Pikachu". The site says it "matches up with various pieces of alleged leaked information that have come up for the game."
What exactly are those details? These tidbits in particular have been making the rounds:
– Yellow remakes for Switch
– Pikachu and Eevee versions
– Red and Blue play a role in the story
– You and your rival are new trainers
– Following Pokemon return
– HMs still replaced with Pokeride from Alola
– Online has a hub for players
– GO integration
– Catching Pokemon works like in GO
– Rewards in game and in GO for linking the two together
– New accessory can be used with both GO and the games
– Announcement soon, releasing this year
As always with these rumors, we must caution that nothing is confirmed at the moment. When the new Switch game is revealed, we'll be sure to bring you all of the official details.
Leave a Reply