Rumor: Something Final Fantasy XV-related could be coming Switch, director hints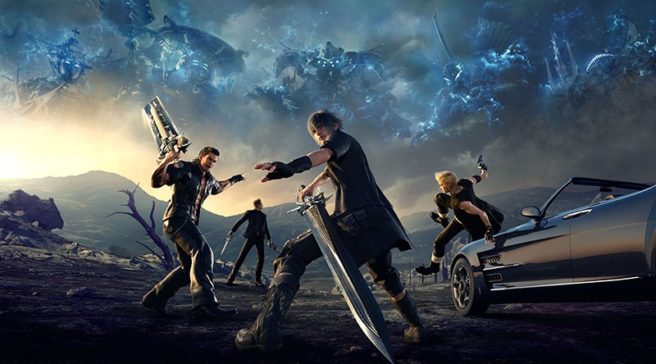 It seems like something Final Fantasy XV-related might be released on the Switch. During a Twitch panel at gamescom, the director of Final Fantasy XV, Square Enix's Hajime Tabata, said the following:
You asked the question, what other things do we have planned in the future? We can't give you any complete, solid details right at the moment but for our policy writers we very much do want to move out and do as much as we can with the game, with the franchise. There's another certain console out there people may be thinking of; sounds little bit like you guys, your name, "Twitch"… I think we'll just leave it there.
Everyone on Final Fantasy XV, they love this specific console that sounds a lot like "Twitch" – you may want to think something about that in the future.
It's pretty obvious that he's talking about the Switch here. As to what this mystery game is – a straight-up port of Final Fantasy XV might be possible, though it's unknown if the Switch hardware would be up to the task. Square Enix announced Final Fantasy XV: Pocket Edition for iOS and Android today, a mobile port of the console version with more simplified graphics and gameplay – perhaps the Switch is getting a version of that. Or it might be an entirely new game – all we can do right now is wait for more information.
Leave a Reply