Rumor: Specific tracks outed for future Mario Kart 8 Deluxe DLC in new datamine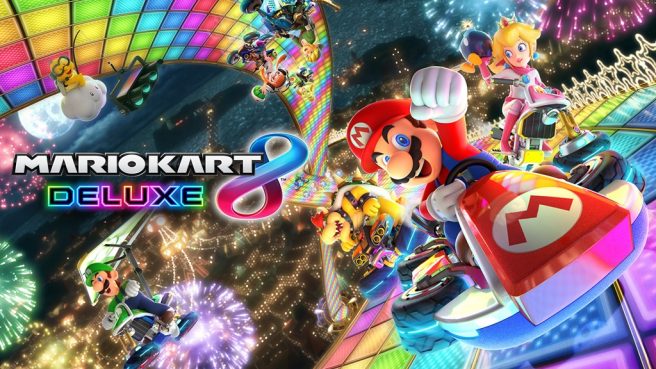 Mario Kart 8 Deluxe fans may have uncovered specific tracks that are planned as future DLC courses thanks to a new datamine.
In the latest update released for the game which brought about the second wave of courses in the Booster Course Pass, fans noticed that Nintendo left song prefetches to many future DLC courses. Nintendo deleted the full songs of unreleased tracks from the ROM, but accidentally left some of the prefetch files, which are stored separately. Music preview files are used since it can take some time to load a full music file from the ROM and this is played while the full file is being loaded, as pointed out by Twitter user OatmealDome.
Twitter user Fishguy6564 also shared news about the datamine and passed along what was discovered.
— Fishguy6564 (@fishguy6564) August 5, 2022
Here is what was he was able to decipher pic.twitter.com/KzEdWKTaCz

— Fishguy6564 (@fishguy6564) August 5, 2022
Based on the information from the datamine, here's an updated list of potential courses that will be included in future Mario Kart 8 Deluxe DLC waves:
– Rock Cup: Tour, Peach Gardens (DS), Boo Lake or Broken Pier (GBA), Alpine Pass (3DS)
– Moon Cup: Berlin Byways (Tour), Waluigi Stadium (GameCube), Merry Mountains (?), Rainbow Road (3DS)
– Fruit Cup: Amsterdam Drift (Tour), Wii, DS, ?
– Boomerang Cup: Singapore Speedway (Tour), GameCube, GBA, Los Angeles Laps (Tour)
– Feather Cup: Tour, Wii, Sunset Wilds (GBA), Tour
– Cherry Cup: Bangkok Rush (Tour), GameCube, SNES, ?
– Acorn Cup: Vancouver Velocity (Tour), Maple Treeway (Wii), ?, ?
– Spiny Cup: Tour, GameCube, ?, Wii
This isn't the first potential leak for Mario Kart 8 Deluxe's DLC. Fishguy6564 also uncovered which types of tracks could be expected in the future based on platform prefixes, allowing us to see which prior games would be specifically represented in the different cups.
Leave a Reply