Rumor: Switch will allow for video capture longer than 30 seconds in the future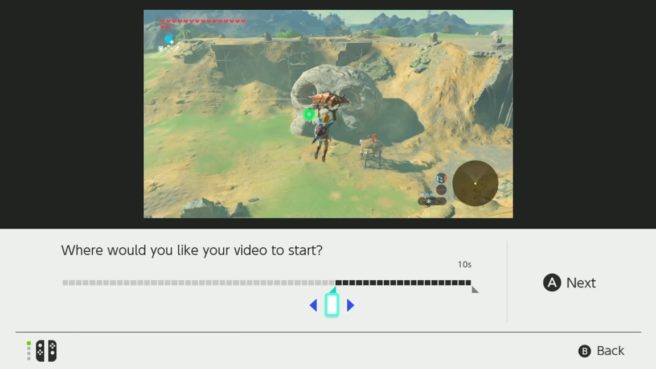 With yesterday's Switch firmware update, Nintendo finally introduced the ability to capture video. There are a couple of caveats, however. You can only use the feature with a few select Nintendo games, and you're limited to just 30 seconds of gameplay.
Kotaku UK spoke with two sources who say that Nintendo has more in mind for video recording on Switch. The company's first goal is to have all first-party games supporting the functionality, as well as titles tied to Nintendo properties. In other words, titles like Mario + Rabbids Kingdom Battle and Fire Emblem Warriors are the priority at the moment.
What Nintendo is said to be planning next is the ability to capture gameplay at one minute, three minute, and five minute intervals. However, these options would necessitate a larger amount of space for a rolling recording. Kotaku UK adds, "This would be handled by a Switch firmware update, after which all games with 30 second video capture support would be able to make use of larger recording times without needing to repatch the individual game."
Kotaku UK doesn't say when Nintendo would be planning to expand on Switch's video capture feature. Currently the focus is getting as many Switch games as possible to support the functionality. Kotaku also says that future games from Nintendo may support capture without the need for patches.
Leave a Reply