Rumor: Upcoming Splatoon 2 maps, weapons, and more uncovered through datamining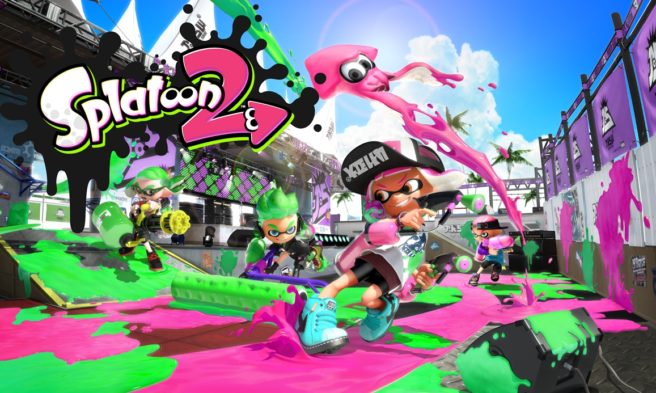 Splatoon 2 fans have been busy datamining the game's 1.1.1 update, and have apparently made a number of interesting discoveries regarding maps, weapons, and more. If you're interested in seeing everything that was uncovered, continue on below as compiled by Reddit's OatmealDome.
Upcoming maps

Incomplete files for revamped versions of Kelp Dome and Blackbelly Skatepark have been introduced in the 1.1.1 update
There are additional maps named Line and Tunnel which are in development
Placeholder images for maps revealed in the Direct named Kawa and Pillar are present. (thanks to the people at TCRF!)
Nintendo is including testing versions of Shifty Station in the updates; however, for Splatfest the game downloads the real stage model and layout file separately. This explains why the existing files include debug and test objects.
The developers are currently testing new Salmon Run stages with internal names of Shakehouse and Threepoints. New files for these maps have been introduced in the 1.1.1 update as well. These are the last of the 4 planned stages for Salmon Run as of version 1.0.0.

Weapons

Grizzco brand weapons are in the works. A Blaster, Charger, and Brella were found in the files.
A new weapon type called the Squeezer is in development. Here is Sheldon's explanation text for the Squeezer and an alternate version of it.
You can find more about upcoming weapons on the full Splatoon 2 weapons list. (Thank you Lean for providing this service!)

Octolings

What was known as the player's gender from the original Splatoon has now been replaced by a parameter called PlayerType.
Another parameter called PlayerType shares the same values as another parameter, ModelType.
The possible values for these parameters are SquidGirl, SquidBoy, and Oct.
Near those values, we have found an additional value named OctBoy. This is based solely on information found in the Splatoon 2 executable; we do not have models, text, etc for boy Octolings at the moment.
Additonally, since the values of PlayerType and ModelType are shared, we cannot confirm that the Octolings will be playable either without testing in-game (which isn't possible for any of us to do).
Essentially, this datamine amounts to a new weapon type, a theme of upcoming weapons, and a preview of one. We also may have news about two returning maps, new map names, and new maps for Salmon Run. There's also some interesting information about Octolings…
It's very likely that much of this content will be added to Splatoon 2 in the future, but we'll mark our post as a rumor to be on the safe side. We know that the game will be continually updated with content, so these next several months should be very fun for players.
Source
Leave a Reply