Rune Factory 5 was able to proceed with development after Switch started selling really well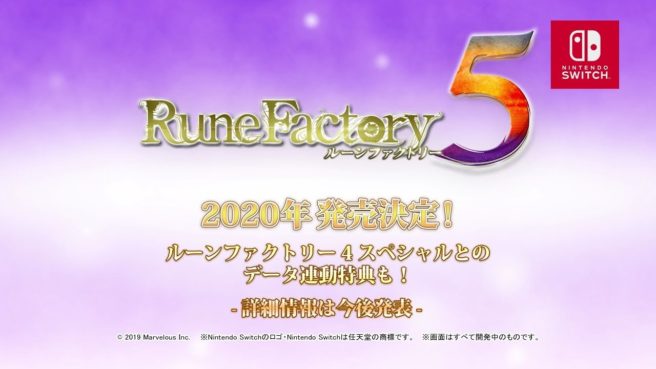 After a lengthy absence, the Rune Factory series is returning in a big way. Rune Factory 4 Special gets things started this year, followed by the series' next official entry – Rune Factory 5 – in 2020.
According to Marvelous, there was interest in making a fifth entry. However, without knowing which hardware they'd make it for, they couldn't really proceed with the game. After Switch was selling really well, that's when they started talking about Rune Factory 5 again.
Marvelous has previously said that Rune Factory 4 Special, an updated version of the 3DS game, is being introduced "as a means to reintroduce what Rune Factory is as a series, and for the fans who are looking forward to 5. You can read our full translation of that developer interview here.
Leave a Reply