Rune Factory 4 Special devs on the decision to bring back the game for Switch and more; Rune Factory 5 talk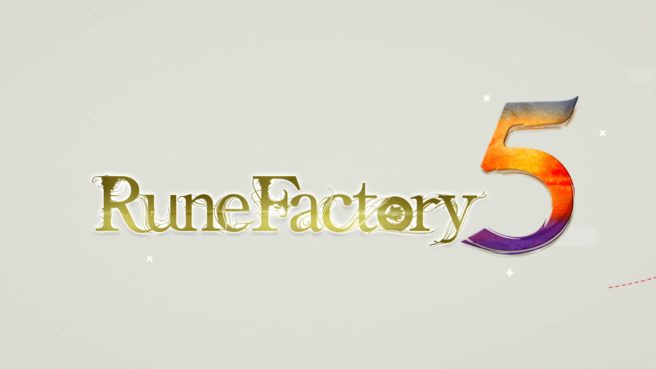 In last month's issue of Nintendo Dream, the Japanese magazine published an interview all about the Rune Factory series. The main focus was Rune Factory 4 Special and topics like bringing back the game for Switch, but there was also some brief Rune Factory 5 talk.
We've translated the full interview, which you can find below. It's with Yoshifumi Hashimoto, president and representative director of Hakama as well as Marvelous game planner Shirou Maekawa.
Why did you decide to establish your new company, Hakama, Inc.?

Hashimoto: I would see other people of the same generation working in the video game industry and challenging themselves in various aspects, and it made me think about how much I wanted to try out new things, too. And since I had become part of an organization, I always thought about how I wanted to work earnestly to make good games, and how I should appreciate everything that I've done in my career. After letting those kinds of sentiments slip, my staff all said to me, "We're with you, no matter what!" So I decided not to go on this journey alone, but together with many people as a company.

How was the response to your recent game announcements?

Maekawa: We announced both "Rune Factory 5" and "Rune Factory 4 Special" at the same time, and I feel very grateful but also very bad for all of our fans who have waited for news for so long. I was really surprised by the fans – their reaction has been incredible! So much so, in fact, that I'm a little scared.

Please tell us about your involvement with "Rune Factory 4 Special", Hashimoto.

Hashimoto: I'm mainly involved with game production, discussions and configuration. But I'm also working on operations related to practical development. I work together on illustration-related matters with Minako Iwasaki, who is in charge of all the character designs; we put things together and then send them off to Marvelous. I also handle things like vocal recordings and such before sending them off. So, anyway, my job entails a lot of different things.

What made you decide to bring "Rune Factory 4" to Nintendo Switch? Could you also tell us about the process of remastering this game in HD?

Maekawa: We considered how fans have been waiting to hear about "Rune Factory 5" for 7 years now. In that span of time, even some fans might have forgotten just what kind of games these are. So we thought it was a good opportunity, and we created "Rune Factory 4 Special" as a means to reintroduce what "Rune Factory" is as a series, and for the fans who are looking forward to "5". We feel that the Nintendo Switch is a great way to show off the amazing fantasy lifestyle and gorgeous heroes and heroines. For the Switch version, not only have we updated each character and their 2D counterparts, but we've also upgraded all of the animations as well. I'm sure once you see it in TV mode, you'll realize it's quite different from "Rune Factory" on the 3DS, and that the big screen really makes the game feel new again. Also, considering we're reworking that game from two screens to one, we've improved the UI substantially and we hope fans will look forward to it.

Could you tell us about one of your new features for the game, "Newlywed Mode"?

Maekawa: In "Newlywed Mode", you can marry your partner and play together. It focuses on your newlywed life with your new spouse, and there are even new scenarios to enjoy with each character. In "Newlywed Mode", you can really learn all about the spouses you weren't introduced to before and realize the true charm of each character. This gives the game a completely fresh feel, even for people who have played the 3DS version.

You've recorded new voices for this version, so we'd like to hear about how things went with the seiyuu/voice actors during the sessions. Also, could you tell us about any particularly notable experiences you had during recording?

Hashimoto: We wanted to remind the actors of the original recordings we did, so we used almost the same team to record the studio sessions and mixing. There was one day that we had to record in a different studio due to scheduling reasons, though. "Rune Factory 4" released in 2012, but we did the voice recordings just before then in 2011. So for them, it's been more like 7 or 8 years ago. Once they heard their old recordings, many of them said, "I sound so young!" Or, "Wow, this is embarrassing!" It felt a lot like a class reunion, actually.

Since we added some vocals to the previous recordings, there were instances where the old lines and the new lines were right next to each other. The actors performed some vocalization methods in order to make everything sound right. It was a lot of fun, and I was really awestruck by what professionals I had the pleasure of working with.

We know you've added new animated movies to the game, but where are we going to get to see them?

Maekawa: You'll be able to start enjoying them right away with the opening. The accompanying song, the visuals and the arrangements are all totally renewed. Plus, we've added new animated movies for each character in "Newlywed Mode".

And how are things going with development in your new work environment? What kinds of people have you been in touch with lately? Anything interesting that's happened recently?

Hashimoto: We're still very newly established, so there's some growing pains with that. However, even the stage in the process where you're having trouble creating is still a lot of fun. Speaking for "Rune Factory", we've got the support from people like the producer at Marvelous, so we're all gung-ho on development over here.
As for people I've been in contact with lately, I got a phone call from someone I worked on "Rune Factory Frontier" with after 10 years. They said, "Let's get together and catch up now that you've moved on." And we've actually gotten together several times since then. I knew I would meet many new people with this new step in my career, but I had no idea that I was going to get back in touch with so many old faces, too.

It's finally happening! Rune Factory 5 slated for release in 2020!

Please share your enthusiasm for "Rune Factory 5" with us!

Maekawa: We want to make something special with "Rune Factory 5" that will live up to all of the fans' expectations! We've still got some time before it releases, but the development team is all in high spirits after seeing everyone's amazing responses from the announcement. We're going to use that inspiration to keep going forward, and we're going to show some stuff that I think will really surprise fans. You can definitely look forward to that!

Are there any particular ideas that you plan to conceptualize with "Rune Factory 5"?

Hashimoto: Hmm, let's see… Well, we've already decided on the themes and what kind of game it will be. There are a few promises I've made that I'd like to incorporate into the game, and as long as I have the appropriate amount of time to get things done, I'm confident this will mature into a fantastic game. I really hope I can make a fantasy setting that when you experience it, it makes you think, "This is so much fun! I wish I could live here!"
---
Translation by provided by Oni Dino on behalf of Nintendo Everything
If you use any of this translation, please be sure to source Nintendo Everything. Do not copy its full contents.
Leave a Reply