Sabotage and Devolver Digital's The Messenger launches on Switch later this month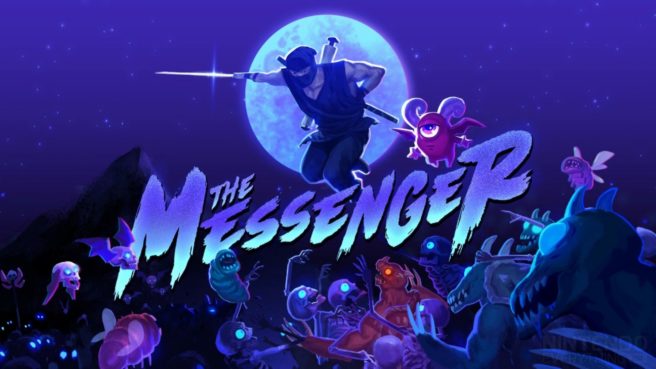 The Messenger has garnered quite a bit of interest since it was shown during the last Nindies Showcase in March. Now thanks to a listing on the North American eShop, we have a release date. Devolver Digital will publish Sabotage's new game later this month.
Here's a trailer and an overview for those who missed out on previous coverage:
As a demon army besieges his village, a young ninja ventures through a cursed world, to deliver a scroll paramount to his clan's survival.

Leveraging player expectations as a core design ingredient, The Messenger is first presented as an 8-bit action platformer with a simple story only to turn into an epic time travelling tale, eventually revealing itself as a 16-bit Metroidvania packed with replay value and deadpan humor.

Features:

– An epic ninja adventure with challenging gameplay and tight controls.
– Legit 8-bit and 16-bit art and music reminiscent of your favorite NES and SNES games.
– Character upgrades, new abilities, hidden levels and story arcs to discover.
– Challenging and visceral gameplay where mastery is a thing to behold.
The Messenger will arrive on August 30 via the eShop. Pricing is set at $19.99.
Source: Switch eShop
Leave a Reply