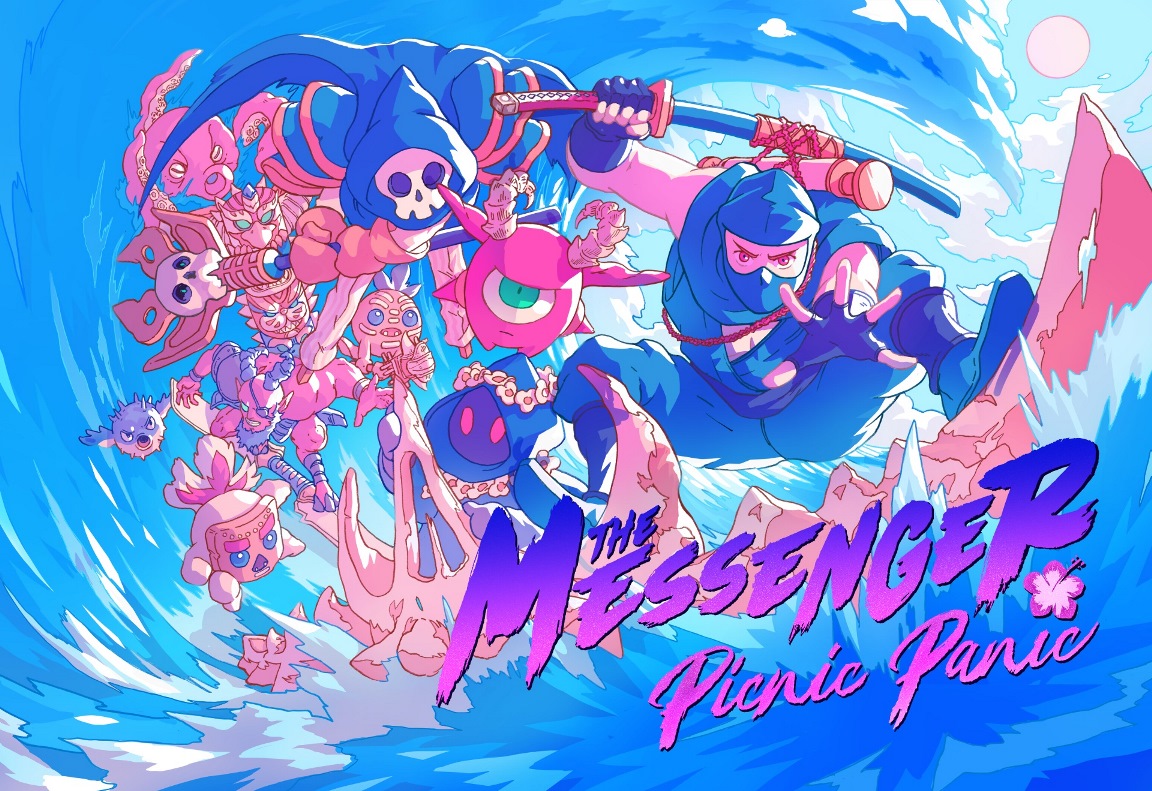 The Messenger's new Picnic Panic DLC has been given a final release date. The expansion, which is entirely free, launches July 11.
Here's a brief overview: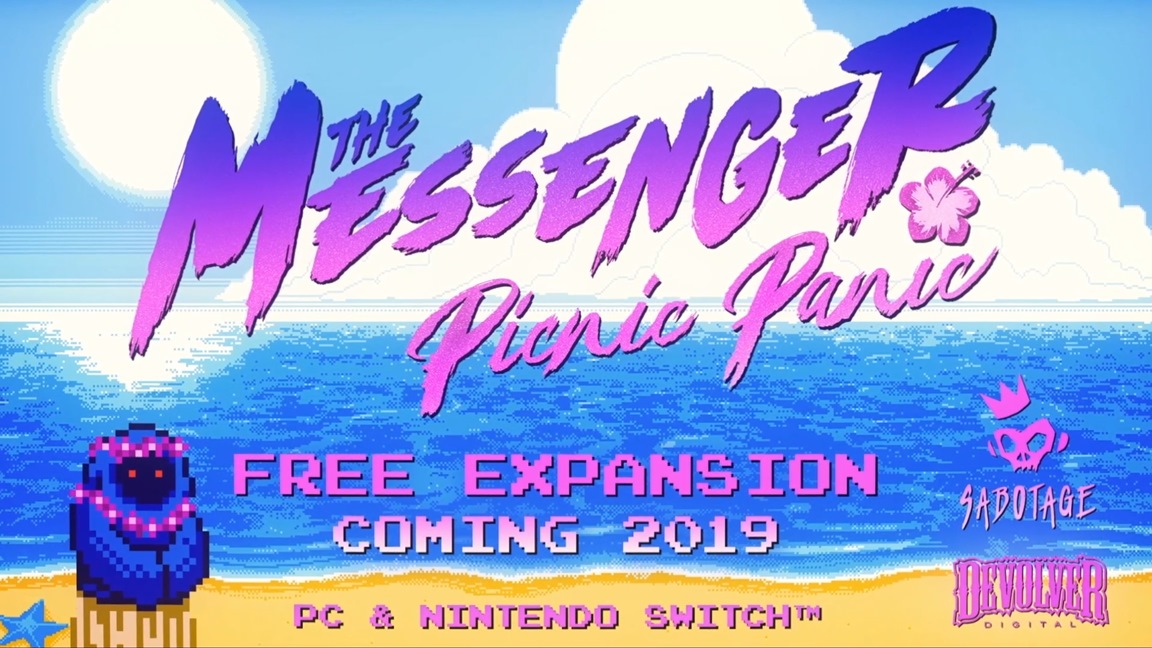 Sabotage and Devolver Digital showed off the upcoming Picnic Panic DLC for The Messenger at PAX East 2019 last week. Take a look at some footage from the demo below.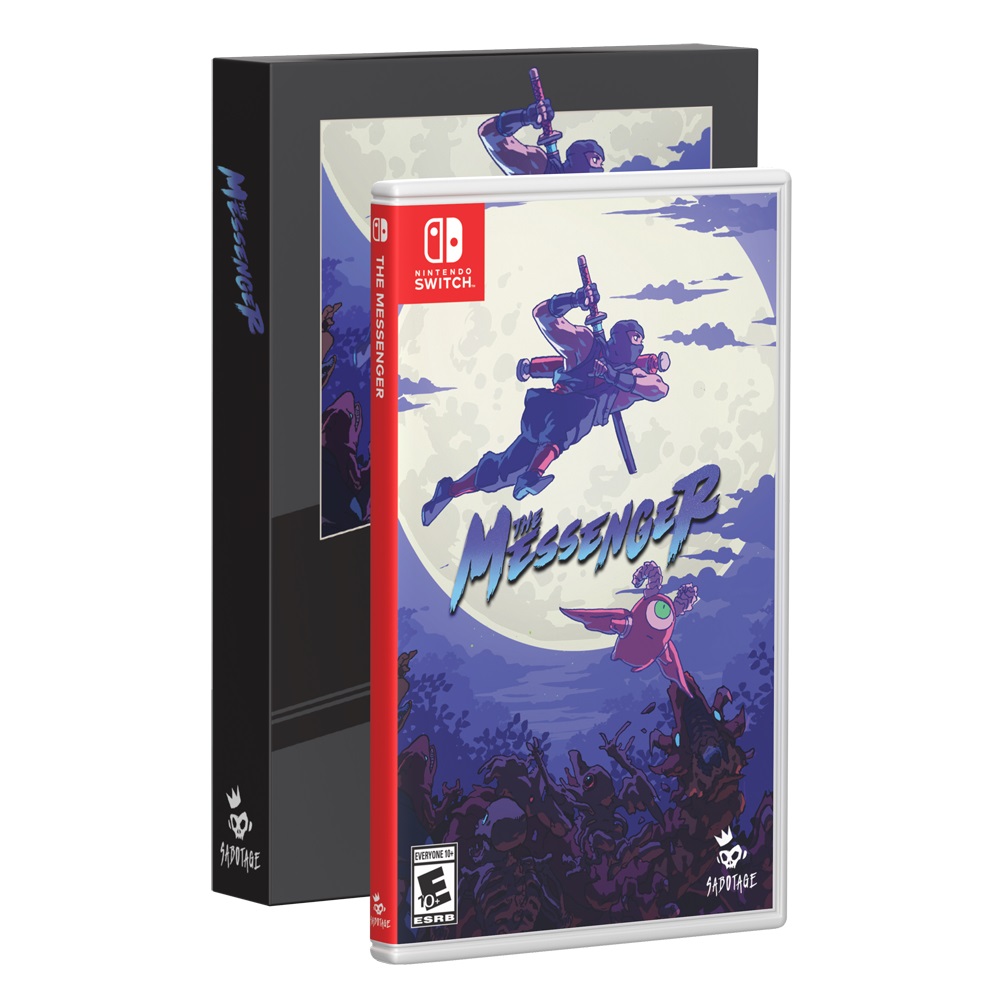 Pre-orders for the physical version of The Messenger have gone live. There are currently two options: reserving the game with either Special Reserve Games or Limited Run Games.
Special Reserve Games has The Messenger here. You can also grab it from Limited Run Games here. Both are pretty much similar, but the cover will vary depending on who you go with.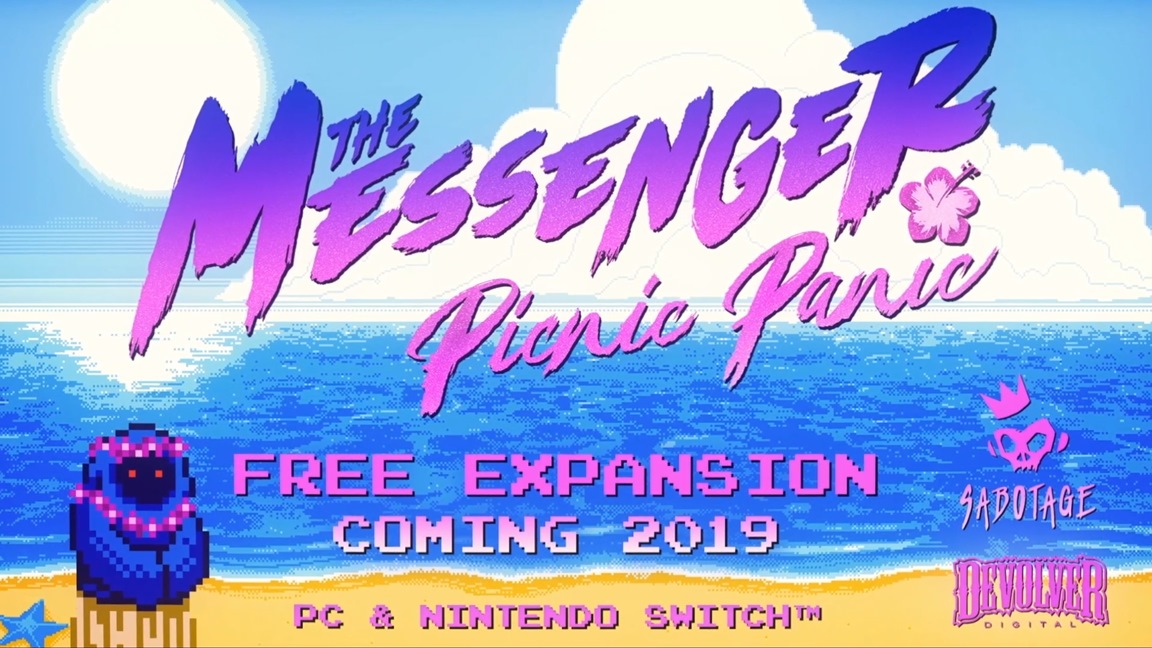 Sabotage has provided an update on The Messenger's new DLC, Picnic Panic. The additional content, which "promises to deliver on a fantastic new standalone storyline and a handful of new levels spreading across Voodkin Island", will be arriving this summer. As previously announced, it will be entirely free.
Will you be attending PAX East 2019 later this month? If so, you can go hands on with Picnic Panic during the expo in the indie MEGABOOTH.
Source: Sabotage PR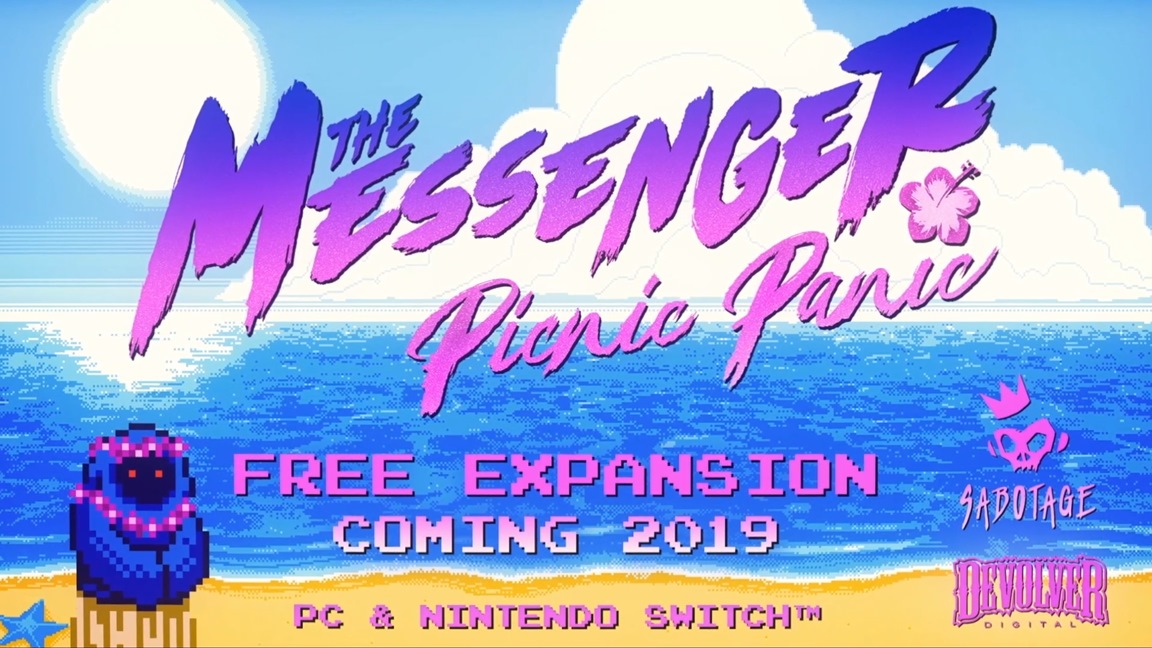 Last month, Sabotage revealed Picnic Panic as free DLC for The Messenger. That might not be all for the game though, as two more packs could be possible.
As part of a Q&A with fans, director Thierry Boulanger described Picnic Panic as "an experiment." While the team prepares for potentially "bigger things for the future," it also wanted to "support and add more content to The Messenger."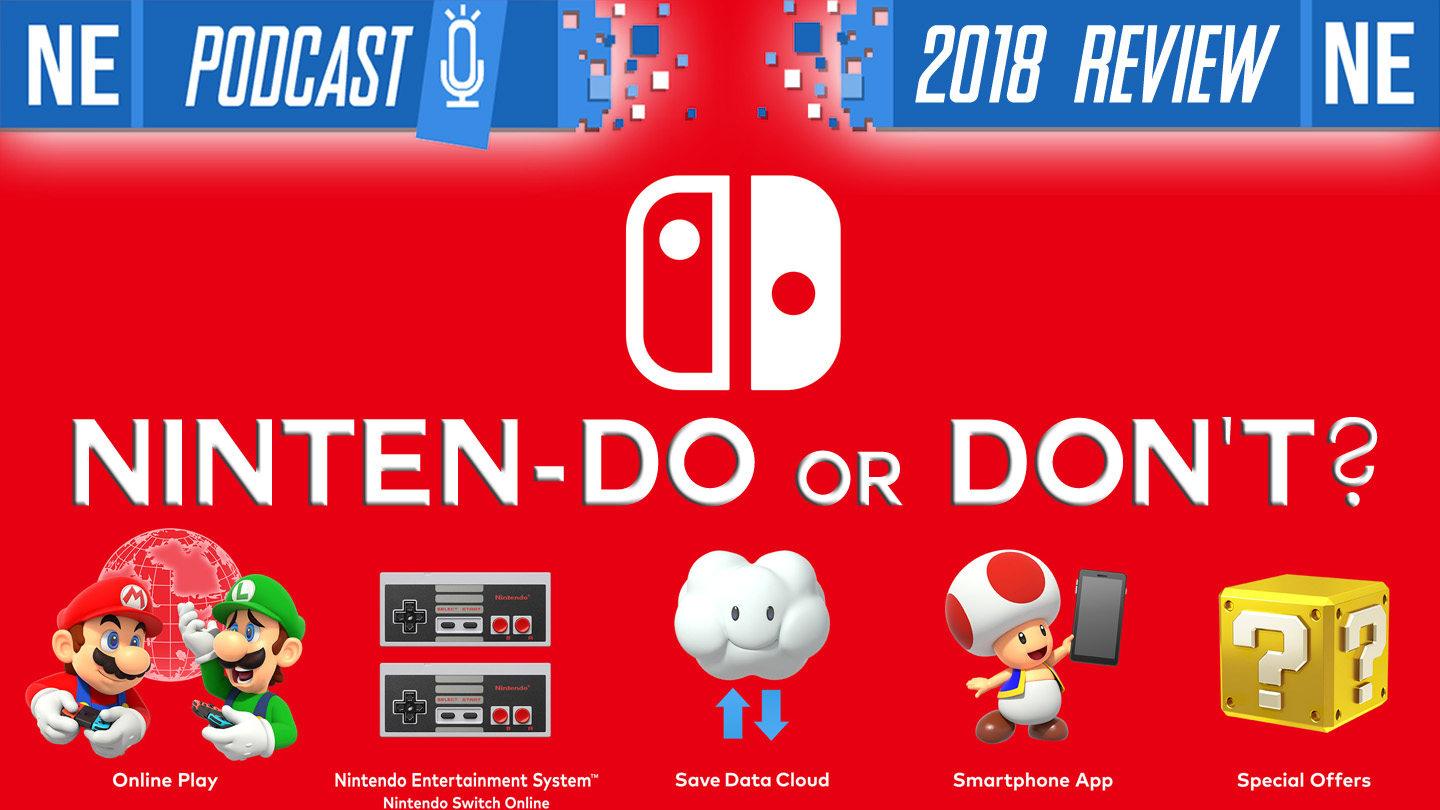 What up, kids and squids?!
This week on NEP, Oni and Galen discuss Nintendo's 2018 efforts—the good AND the bad: all the games, free DLC, ports from Wii U, Nintendo Switch Online and more.
The gang also reminisces on some of their favorite games they've played this year, and end the show by explaining what kind of sandwich best represents NEP! Per usual, Galen is optimistic and Oni is pessimistic.
Check out the timestamps and our email address below where you can send us your listener mail!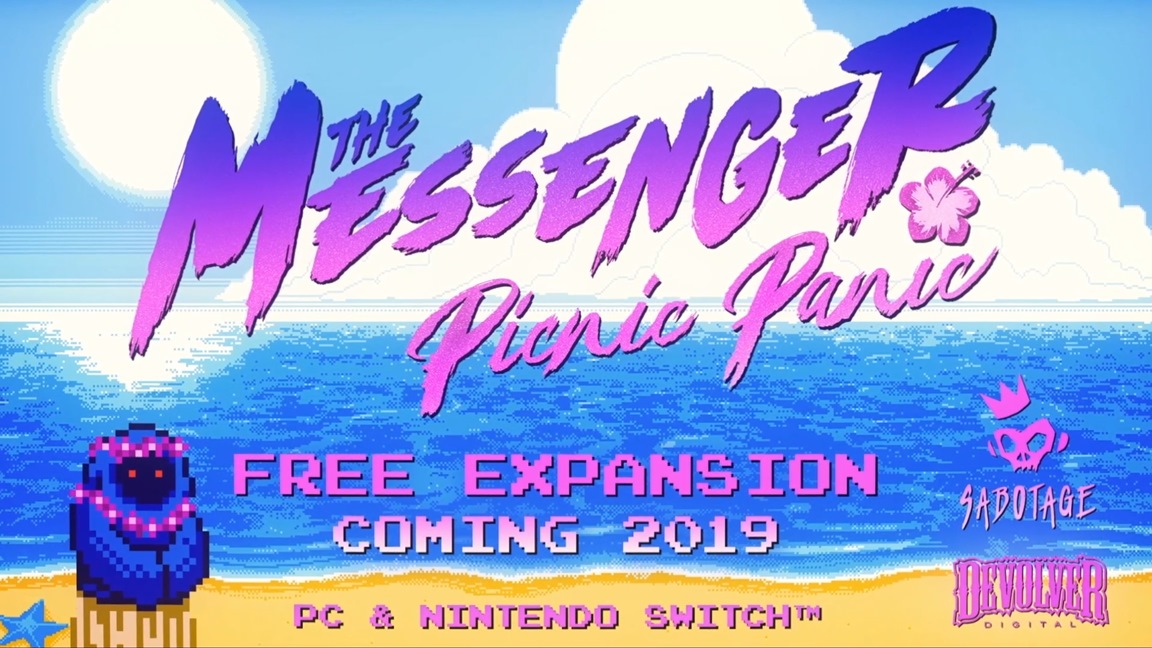 The Messenger is receiving a new Picnic Panic expansion, Devolver Digital and Sabotage announced during the Kinda Funny Games Showcase. The DLC will arrive next year – and it'll be entirely free.
Here's a brief overview, along with a trailer: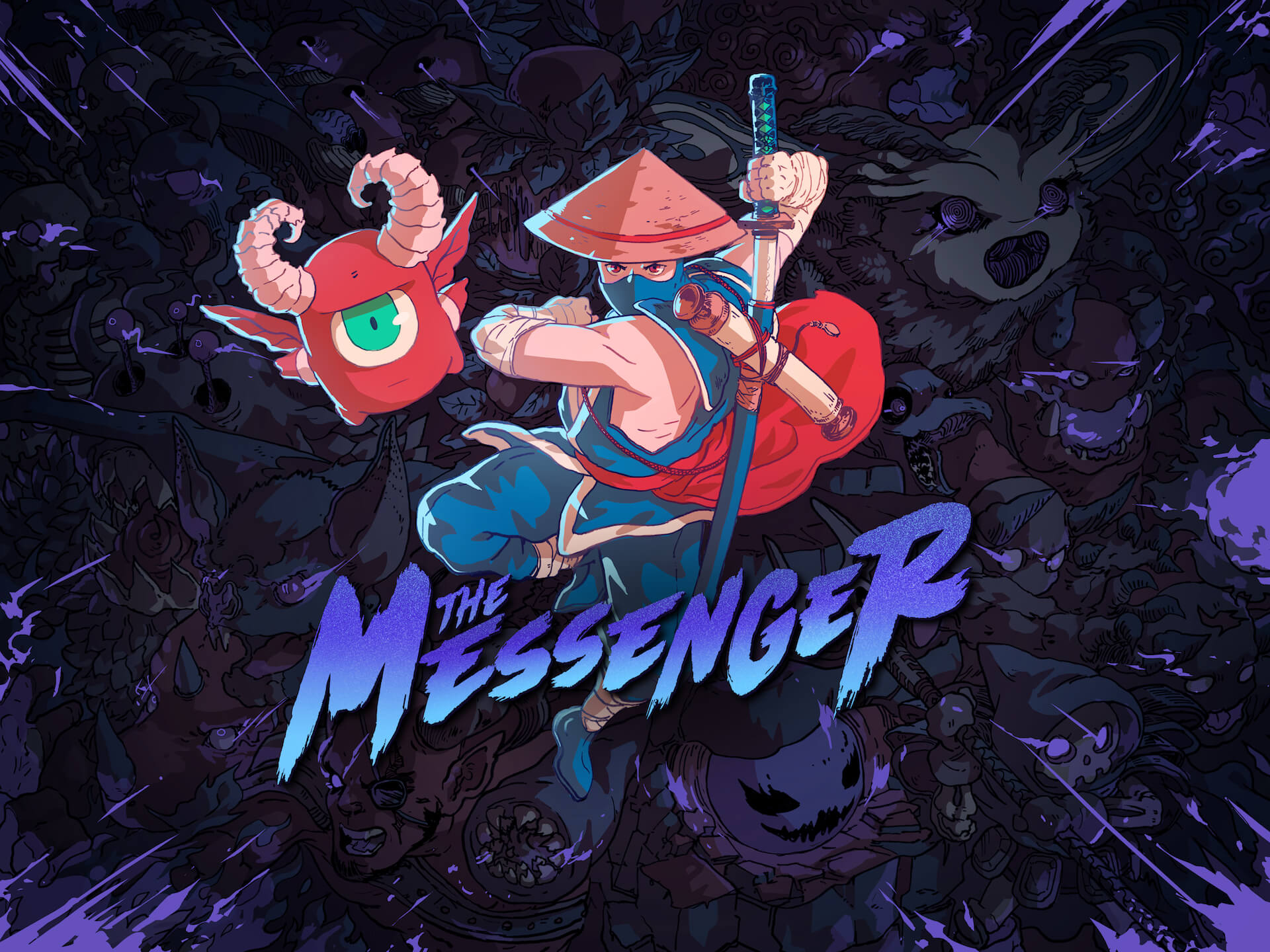 Devolver Digital and Sabotage Studio have confirmed the release of the Messenger+ update for The Messenger. The patch adds a New Game+ mode, a Jukebox, and various quality of life improvements, including the ability to remap controls, a visual cue in the underwater labyrinth for accessibility purposes, and the Prophet's hint feature directly into the map to help guide adventurers.
Here's a rundown of New Game+ mode: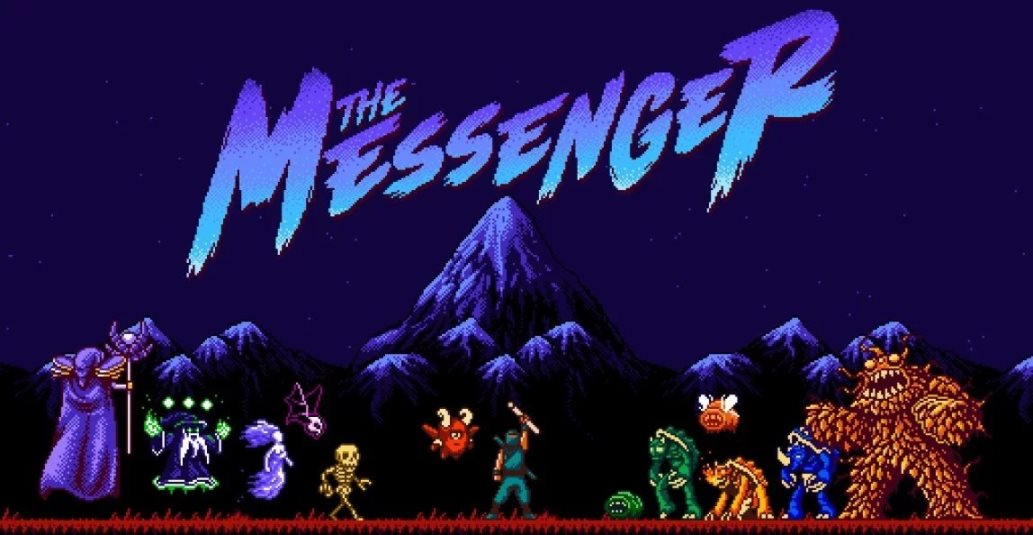 Special Reserve Games has revealed an extended partnership with Devolver Digital that will result in three new physical releases. Downwell, The Messenger, and Minit will all be sold physically. Thus far, the latter two have only been available as digital downloads, with the same having been previously announced for Downwell.
No word yet on when the physical versions are launching, but we'll keep you updated. They'll be ready to go sometime in 2019.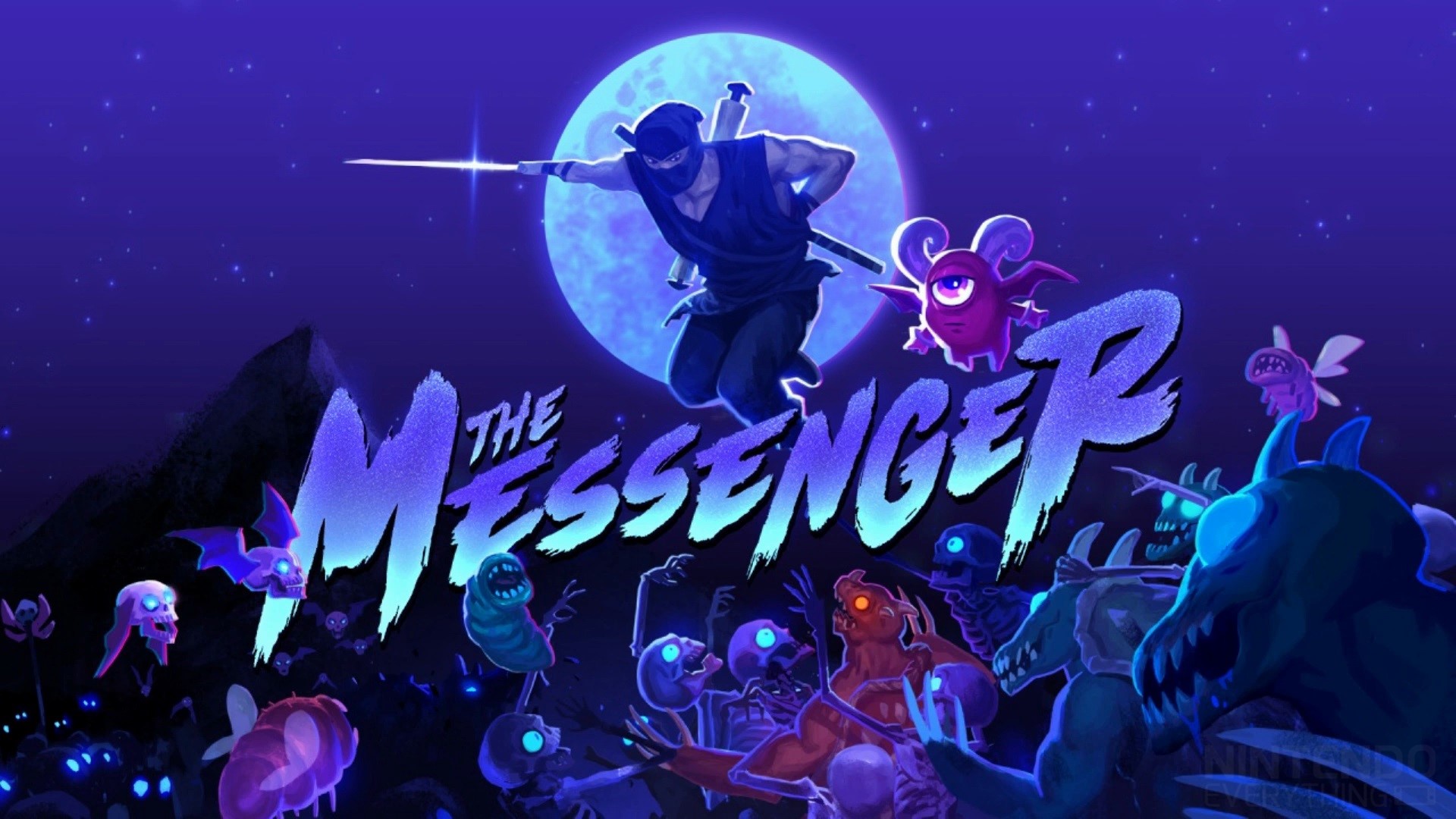 Assuming everything goes as planned, The Messenger will be getting a major update next week. Sabotage is adding New Game+, the ability to remap controls, a jukebox, and more.
A video posted today showcases the update in action. We've included it below.