Sakurai on Smash Bros. Ultimate netcode, says rollback method was considered but "side effects were too big"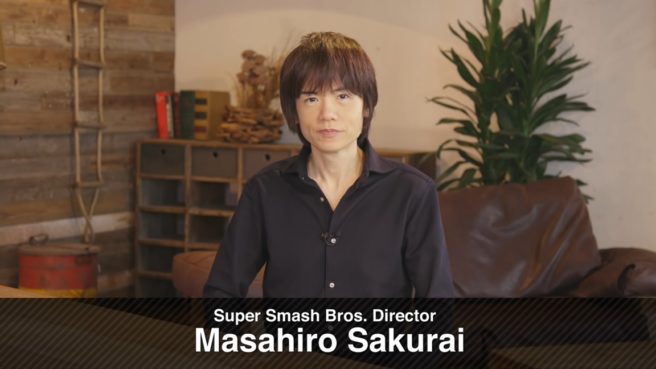 Masahiro Sakurai is back in this week's issue of Famitsu with another column. This time around, the Super Smash Bros. Ultimate director addressed the game's netcode.
Here are the highlights, courtesy of Siliconera:
– "1v1 is a very big element among the online modes; we made the input delay in the connection to have more aggressive values. Things like transmission interval and buffering are crammed in."
– "Tangible details on the connection improvement were not announced, because no matter how much we improve it, the factors from users' environments are bigger."
– "Mr. [Katsuhiro] Harada from Tekken said that around 60% of all home consoles use Wi-Fi. But in Switch's case, it would be more than 60%."
– "There have been requests to show whether the opponent uses Wi-Fi or not, but it's not like they can be rejected, so we cannot do it."
– "It's not like Wi-Fi is bad, but please kindly use a wired connection in order to have a stable match."
– "There are also requests for a rollback method, and we did inspect it during development, but we passed up on it. The side effects were too big."
As always, we intend to produce a complete translation of Sakurai's column. Stay tuned for that in the coming days.
Leave a Reply