Sakurai talks about the making of Super Smash Bros. Melee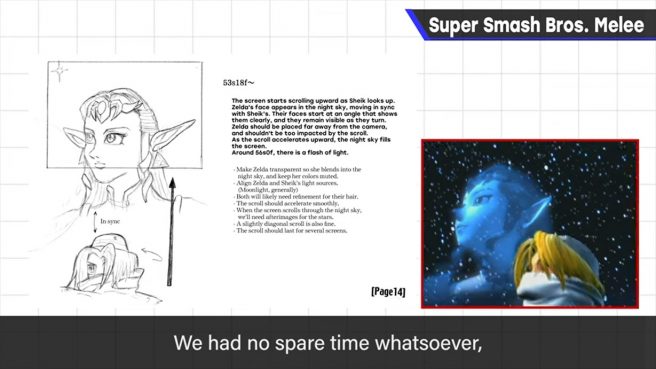 Masahiro Sakurai published a new video on YouTube today going over the creation of Super Smash Bros. Melee.
Sakurai mentioned how the goal for the project was to "power up Smash Bros. by leaps and bounds". That meant going all out with content, making tons of improvements compared to the original N64 title, and more. Since the team was able to create something for the GameCube which had higher specs, a better development environment, and optical media, they could offer better graphics and orchestral arrangements for various tracks.
Something else Sakurai touched on was the opening CG movie. He actually worked on the storyboards during his New Year's holiday.
As for the Trophy system, that was one way in which Super Smash Bros. Melee could highlight characters that couldn't make it in as fighters.
Sakurai concluded by stating that he did what he could "to make the game feel extra special", adding that he'd "like to think that it lived up to those high expectations".
Here's the full video from Sakurai on the making of Super Smash Bros. Meelee:
Super Smash Bros. Melee released for GameCube at the end of 2001. Japan got it in November while it came out in December in North America.
Leave a Reply