Sakurai talks working on Smash Bros. Ultimate at home, says things are going well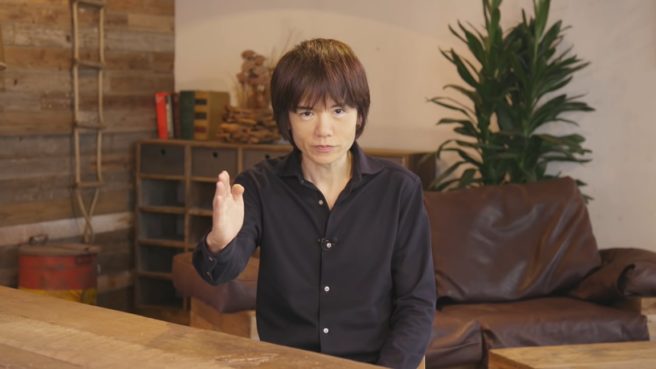 In light of the coronavirus pandemic, many developers are now working from home. That includes Super Smash Bros. director Masahiro Sakurai. Earlier this month, we heard that he's now overseeing the game remotely.
Sakurai provided a status update in this week's issue of Famitsu per his bi-weekly column. Fortunately, things have proceeded without any issues. Sakurai noted in the column that work from home is going well for him and the team. He also joked about saving time on not having to commute to work, and that he doesn't have to be in a sweaty office.
Also mentioned in the column is that the team is recording footage with mics and capture cards (not unlike streaming / let's plays). This allows them to send material to each other for development and keep things going well.
Sakurai did say that the situation is fine because they're working on DLC right now. However, if (hypothetically) these were the circumstances when they were working on the early stages of development in the game, it'd be very difficult. Sakurai sympathizes with developers in that type of situation.
During a Nintendo Direct Mini in March, it was announced that a characters from ARMS will kick off the Super Smash Bros. Ultimate Fighters Pass Vol. 2. The character will be properly unveiled and released in June. Five additional characters will follow later on.
Leave a Reply