Samurai Shodown NeoGeo Collection announced for Switch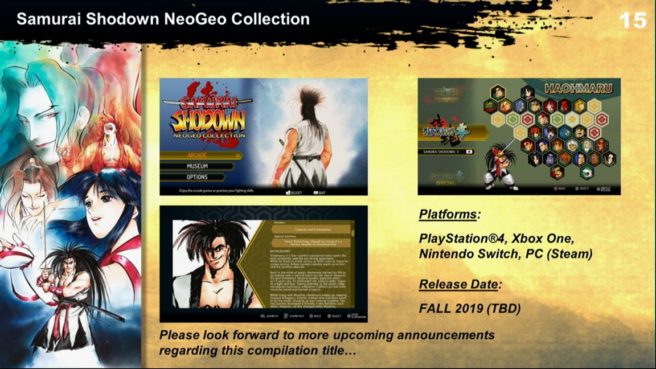 SNK held a panel titled "Samurai Shodown – Resurrecting a Legend" at PAX East 2019 today. During the event, a brand new collection was announced for Switch and other platforms.
Samurai Shodown NeoGeo Collection will release on Switch this fall. It will contain all Samurai Shodown games released between the original game and Samurai Shodown V Special – so six in total. Digital Eclipse, who handled SNK 40th Anniversary Collection, is in charge of the project.
Online play will be supported. A museum mode is also included where players can learn more about the characters and view their sprites. Some "unique and exciting bonus content" was also teased for the mode.
SNK says it will be sharing more information about Samurai Shodown NeoGeo Collection in the future.
Leave a Reply