Secret Neighbor launches on Switch next week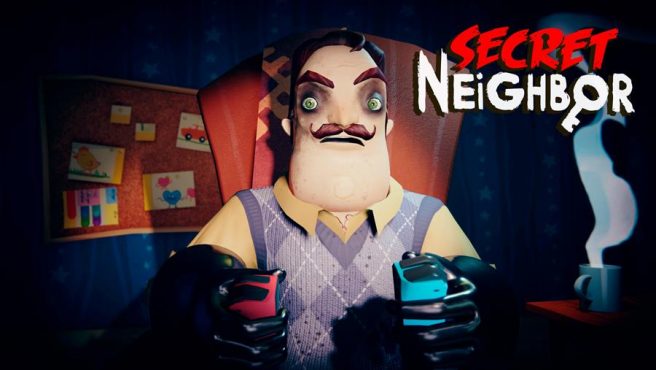 Secret Neighbor, the multiplayer spin-off based on Hello Neighbor, is about to debut on Switch. tinyBuild and Hologryph announced today that the game is releasing on August 26.
tinyBuild says that the team "optimized the Switch version for low-latency multiplayer with a rock-solid framerate" to make the experience "as smooth as possible". All content updates for PC, console, and mobile versions will be included in the Switch edition.
Here's more on Secret Neighbor, including a new trailer:
Secret Neighbor is a multiplayer Social Horror game set in the Hello Neighbor universe. Explore the Hello Neighbor house with your friends, but beware – one of you is the Neighbor in disguise. Use teamwork and rescue your friend from the basement, or mess with everyone's heads as the Neighbor!

Your goal: sneak around the house, collecting the keys in order to unlock the basement door. The only problem is – one of you is the Neighbor!

Cooperate with teammates: stay together or tactically split up, use your perks and abilities, and drop those basement door locks one by one.

Playing as a traitor? Stop the intruders! Use your disguise to gain their trust, set up traps, and dispose of those pesky intruders one by one. Convince your friends someone else is the Neighbor and let the witch hunt begin!
Secret Neighbor can be pre-ordered via the eShop now. It'll normally cost $19.99, though you can currently nab it for $17.99.
Players who purchase the game within the first week will get a unique in-game item.
Source: tinyBuild PR
Leave a Reply