SEGA Ages announced for Switch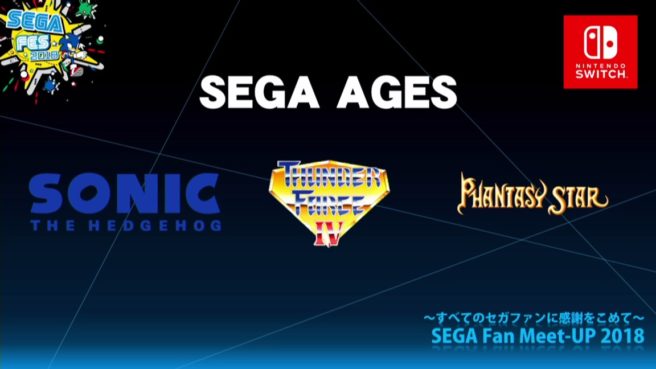 During SEGA Fes in Japan today, it was announced that SEGA Ages is coming to Switch.
SEGA Ages is a new digital download initiative for the eShop. Over 15 games from SEGA's catalog will be released courtesy of M2. Titles including Sonic the Hedgehog, Thunder Force IV, and Phantasy Star will all be represented.
SEGA Ages will begin to launch this summer via the eShop.
Leave a Reply