SEGA Ages Wonder Boy details and screenshots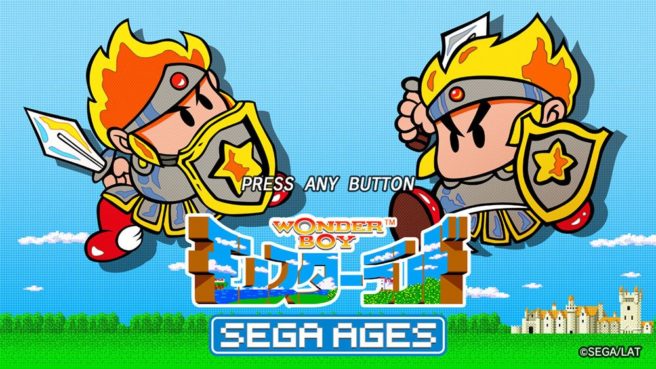 SEGA has provided an update on SEGA Ages Wonder Boy. First details and screenshots for the classic release were shared today.
Here's the full roundup, courtesy of Gematsu:
Joystick Rattling Made Easy with the "Joystick Rattle Button"
– "Joystick Rattle": old arcade trick in which the player vehemently rattles the joystick to increase the amount of gold obtained at certain points on the map
– This can be executed with a single button in the Sega Ages version
Challenge the Game in its Truest Design with the New "Money Hungry Mode"
– New mode that seals away the Joystick Rattle technique and forces the player to challenge the game how the designers initially meant for it to be challenged
– Compete against other players around the world in online leaderboards
Online Leaderboards
– The online leaderboards included in previous ports of Wonder Boy in Monster Land are all included here, including:
– Sphinx Challenge: Challenge the battle against the Sphinx, which players normally tend to skip
– Monster Castle Challenge: A time attack on the game's final dungeon
– Fireball Challenge: A challenge in which you can only use fireballs (infinitely) and die in one hit
SEGA Ages Wonder Boy will be coming "soon" to Switch.
Leave a Reply