SEGA CEO on turning around Sonic and focusing on quality, teaming up with Mario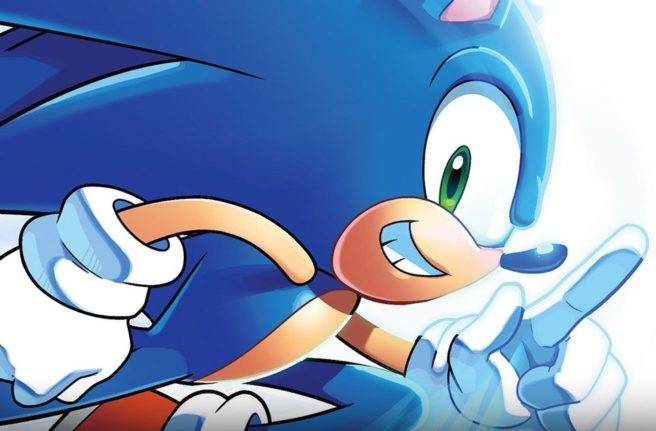 CNBC recently caught up with Haruki Satomi, the president and CEO of SEGA. There was some interesting discussion between the two sides about trying to make a turnaround with Sonic the Hedgehog after disappointing fans in the past, and wanting to focus on quality. Satomi was also asked if he believes Sonic can beat Mario – which he thinks is possible – but also pointed out how they've teamed up in the past for the Olympics titles.
Below are a few notable excerpts from the interview with CNBC:
CT: You joined Sega immediately after the merger. The company had a huge fan base, but it was bleeding. Turning the company around was difficult and you had issued a statement to say you betrayed the trust of fans and you were working very hard to improve the quality of games. What actually happened?

Haruki Satomi: Simply that several years ago when we launched a Sonic game, the reception was very bad, there was a site called Meta-critic that aggregates the critics and scores games from 1-100, and at that time the Sonic game got 30 out of 100 so I felt like we…

CT: Disappointed fans?

Haruki Satomi: Yeah disappointed, did not meet those expectations for the big fan base we have. So after I took the lead it will never happen again and I told our development team or even sales team that we should not release a game unless we 100 percent agree with and are confident of the quality.

CT: So back in the 90s Sonic the Hedgehog was one of the most successful and well-known franchises of Sega. Now fans of Sega are wondering when Sonic is going to make a successful comeback. What are you telling them?

Haruki Satomi: One of the answers I gave was the latest two titles which we launched last year, Sonic Mania and Sonic Forces, especially Sonic Mania which got a 80s, 85ish Meta-critic score and fans are excited about this game and people really love it, actual sales was very strong, and we introduced a Sonic animation series over the last two years. We recently announced the new partnership with Paramount for a Sonic movie project that's going to be available November 15th to December 19th so it's a little more than one year but it's coming soon and we're really excited about it. We can bring Sonic to the next level and not only bring the Sonic game to existing fans but we try to grow our fan base worldwide.

CT: So you think this movie is going to be a big thing when it comes to reviving Sonic the Hedgehog, making a successful comeback?

Haruki Satomi: Yes, one of it, one of our efforts to do so.

CT: So do you think Sonic can beat Super Mario?

Haruki Satomi: I think there is a possibility of beating Mario, but you know, Mario and Sonic used to be big rivals who competed against each other but now we have become friends. As you may know we have this Mario and Sonic Olympic Games since Beijing Olympics 2008 and 2012 we did the other game and recently 2016 we launched the Mario & Sonic Rio Olympics games so now we are friends.
You can find the full interview on CNBC here.
Leave a Reply