September 2021 Nintendo Direct announced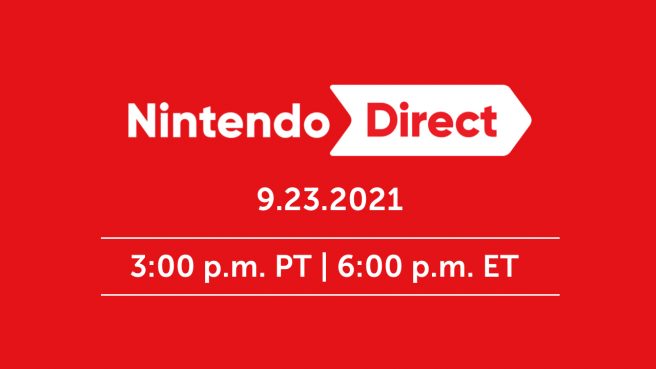 A new Nintendo Direct presentation for September 2021 will air tomorrow, September 23, Nintendo has announced. The 40-minute presentation will primarily cover Switch titles launching this winter.
The presentation will air at the following times:
– 3 PM PT
– 6 PM ET
– 11 PM in the UK
– 12 AM in Europe
You can watch the Nintendo Direct as it happens below – we'll have coverage during and after as well.
This marks the third main Nintendo Direct presentation of 2021. The first broadcast was held in February, followed by the traditional broadcast in June as part of E3 2021. Nintendo typically holds a Direct this month, so a presentation for September 2021 doesn't come as too big of a surprise.
As for what we could be seeing here, there are many possibilities. Nintendo could choose to announce the final DLC character for Super Smash Bros. Ultimate or the rumored Xenoblade Chronicles 3. We could also get new looks at games we've heard about before such as Splatoon 3.
It's worth noting that the Tokyo Game Show will be taking place between September 30 and October 3. Nintendo itself won't have a presence at the expo, but we could be hearing about some upcoming Switch games from other publishers that will be featured there.
Leave a Reply