Rumor: Xenoblade Chronicles 3 on the way, nearing final stages of development, first tidbits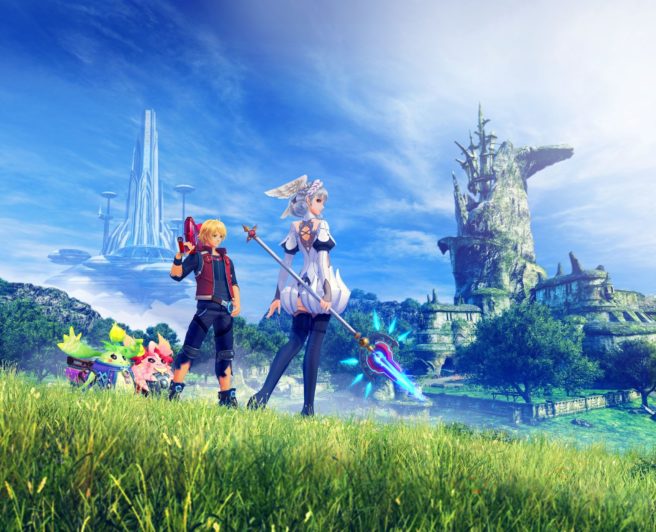 Based on a new report from Fanbyte, Xenoblade Chronicles 3 is on the way, and is apparently not too far off from completion. The site claims to have first tidbits about the project and its development as well.
Fanbyte decided to go live with its report following some recent comments made by actress Jenna Coleman, who plays Melia in the series. She took on a fan question with YouTube channel Din's Meteorite, in which she stated:
"God, when was the first game? Ten years ago? It was a long time ago, I did it pre-Doctor Who days and when they did they second one, they asked me to come back. And I think they're going to do another. Common knowledge? Don't know. Yeah, I think they're going to do another. Not sure if I'm allowed to say that."
As for Xenoblade Chronicles 3 itself, Fanbyte shares the following:
– The game is nearing its final stages of development, but its release date may be held back for any number of reasons
– Sequel to Xenoblade Chronicles 2
– The ending of the trilogy takes place in the far-flung future with a few returning characters who have long-outlived their human counterparts from both Xenoblade Chronicles and Xenoblade Chronicles 2
– This is why Coleman would be aware of a third game, as her character is returning and she more than likely has recorded voice acting for it
– Xenoblade Chronicles 3 was set to be revealed earlier this year
– May still be announced before the end of the calendar year
– The game has had a difficult time with pandemic development and optimizing the game for the Switch
– Aiming for more character models on screen at once than any previous title, accounting for both playable characters and enemies
– The game could be released as soon as the first half of next year, delayed from its original and now unlikely Winter 2021 launch target
Xenoblade Chronicles 3 is a no-brainer for Nintendo and Monolith Soft following the successes of Xenoblade Chronicles 2 and Xenoblade Chronicles: Definitive Edition. If the new game were to be announced, expect to see it in a presentation such as a Nintendo Direct.
Leave a Reply