Shadowverse: Champion's Battle releasing for Switch in Japan in November, details and debut trailer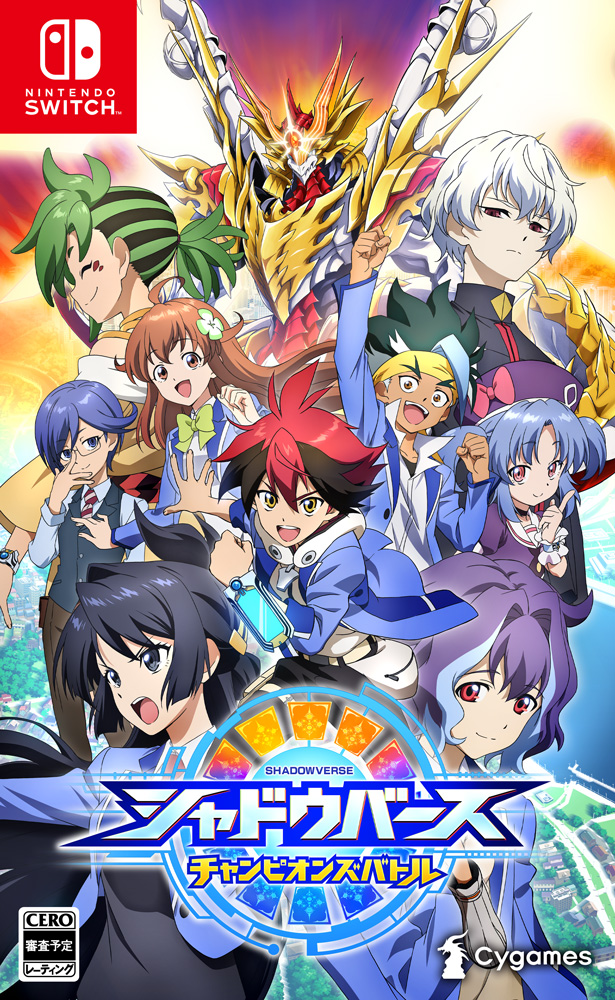 Cygames has dated its card battling RPG Shadowverse: Champion's Battle for Switch. The game, which is based on the Shadowverse TV anime and contains special summoning scenes, game-original cards, and support for two-player local battles, will launch in Japan on November 5.
Cygames has also sent along a bunch of details and a trailer. We have that below, courtesy of Gematsu.
Introduction

On the first day of his transfer to Tensei Academy, the protagonist meets Hiiro Ryuugasaki and learns about Shadowverse and the school's Shadow Club.

The protagonist decides to join the Shadow Club to play Shadowverse. However, the Shadow Club has ceased activity and was on the verge of being abolished!

Hiiro and the protagonist don't want to give up and decide to try to bring the Shadow Club back to life. With that as the start, the protagonist gets wrapped up in various events…

"Your battle evolves" – now!

System

Become the protagonist and go on an adventure in the world of the Shadowverse anime. An original story will unfold with familiar characters at Tensei Academy.

The World of the TV Anime Reproduced – The world of the anime is reproduced in the game, from the school to the Shadowverse Stadium and more!
Shadow Club on the Verge of Shutdown!? – Use your power to assemble your friends and bring the Shadow Club back from the dead and aim for victory in the Shadowverse tournament!
Heated Battles Against Rivals – Put together your strongest deck. What kind of deck you create is up to you!

Characters

Protagonist (Male or Female)
Hiiro Ryuugasaki (voiced by Gakuto Kajiwara)
Lusia Yonakuzi (voiced by Junya Enoki)
Mimori Amamiya (voiced by Kaede Hondo)
Kazuki Shindo (voiced by Hayato Taya)
Kai Ijuuin (voiced by Atsumi Tanezaki)
Alice Kurobane (voiced by Yui Agura)
Abelardo Maura (voiced by Yuuichi Iguchi
Kagura Kirisame (voiecd by Maaya Uchida)
Rei Satome (voiced by Megumi Agata)

Premium Rare Card Link

Shadowverse: Champion's Battle supports NFC links with Premium Rare Cards. By linking a Premium Rare Card with the game, you may get a card with the same design in the game. Premium Rare Cards can be obtained in the Shadowverse Anime Collection and through various bonuses. Collect the cards and put together your deck!
Cygames will be including a "Shadowverse: Champion's Battle Battle Set" serial code for the main Shadowverse game, which only works with the PC (Steam), Android, and DMM Games versions of the title. Additionally, first-print copies of the physical edition will contain the Premium Rare Card "Dark Dragon Forte." There'll be news about a bonus for the digital version later.
Shadowverse: Champion's Battle will cost 5,980 yen. We have a look at the official boxart above.
Leave a Reply