Shantae Beach 3DS theme out this week in North America and Europe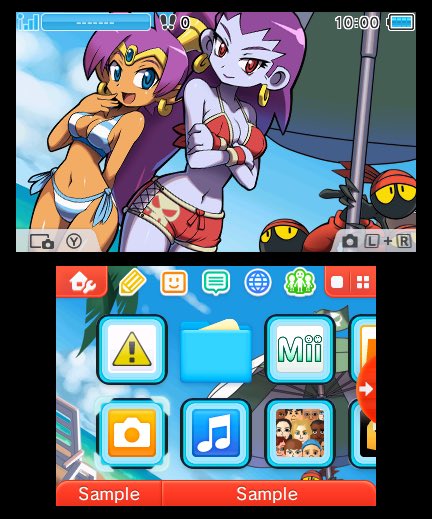 Update: The theme will cost $1.99, as stated by Matt Bozon of WayForward.
---
WayForward has readied a new 3DS theme based on the Shantae series. Later this week, fans will be able to buy the Shantae Beach 3DS theme. It's panorama style, and has music/voices.
We should be seeing the theme in North America on Thursday. Europe will have it on Friday.
Leave a Reply