Shephy, Vaccine also listed for Switch eShop release in North America on July 6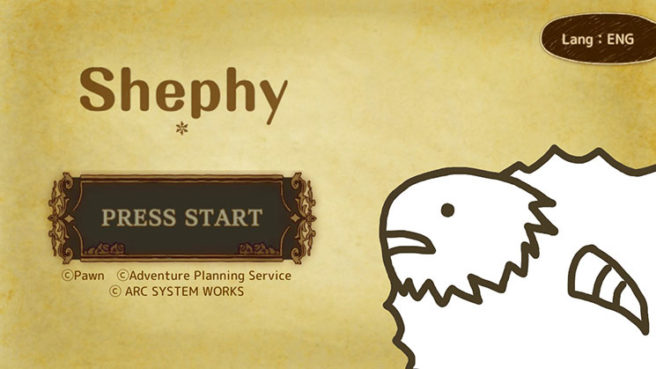 eShop listings in Europe have indicated that Shephy and Vaccine are due out on July 6. The same may also be taking place in North America. Nintendo's website lists both titles for the same day in the states.
Shephy will be priced at $4.99. No official price yet for Vaccine just yet.
In case you missed it previously, here's the overview for Shephy:
"Shephy", the single-player card game with cute and lovely illustration that keeps player coming back for more is now available on the Nintendo Switch!

[Increasing the number of sheeps?]

The main goal of the game is to increase your sheep count to 1000.
Using combination of the event cards, achieve the goal before the deck is emptied 3 times.
Let's go sheep.

[Beginner friendly! Practice Mode!]

In the "Tutorial" and "Practice Mode," you will be able to enjoy the game while familiarizing yourself with the rules of Shephy.

[Challenge the limit! Challenge Mode!]

There is no limit to the number of sheep you can increase in "Challenge Mode". Increase the sheep count as much as possible before the deck is emptied 3 times.

[Enjoy the story! Post Loves Mode!]

Enjoy the story of Shephy in the special "Post Love" game mode.
In this mode, special set of rules may apply along each part of the story, so the game can be enjoyed differently.

Enjoy playing game at your own pace?
Enjoy playing single player games?
Enjoy solving challenging puzzles?
Do you love sheep?

If yes, "Shephy" is the perfect game for you!
And the overview for Vaccine:
Find a vaccine for your infected friend before the time runs out, but be aware your friend will relapse sooner or later and you will have to find a new vaccine in a new randomly rebuilt house. Will you be able uncover the mystery to save your friend once and for all!?

Vaccine is a new approach on Survival Horrors inspired by those of the 90s. You can choose between the two members of a special bio-hazard rapid response team, each starting with their own unique differential abilities. They are trapped in a strange house populated by dangerous mutated creatures, they will have to find a vaccine for another team member who is infected with a deadly virus.

Unless you uncover the mystery of the house, every time you bring back the vaccine, the infected team member will relapse and you will be presented with a new randomly rebuilt house. You will be able to gain experience points from different actions and use them on the skills you think will be more beneficial, bringing a more tactical approach compared to the games it takes inspiration from.
Leave a Reply