Shin Megami Tensei V daily demon vol. 094 – Clotho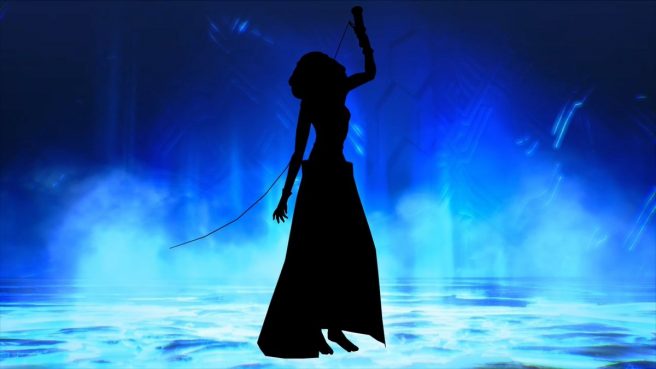 The latest demon trailer for Shin Megami Tensei V is in from Atlus, and we now have a look at Clotho. It has been a prominent creature in the series since Shin Megami Tensei III: Nocturne.
Here's more on Clotho, courtesy of the Megami Tensei Wiki:
Clotho is the youngest of the three Moirae Sisters, and is derived from the Greek personification of fate. Clotho spins the thread of life. Clotho was responsible for spinning the thread of human life. She also made major decisions, such as when a person was born, thus in effect controlling people's lives. This power enabled her not only to choose who was born, but also to decide when gods or mortals were to be saved or put to death.

Clotho and her sisters (Atropos and Lachesis) were the daughters of Erebus and Nyx, though later they are said to have been born of Zeus and Themis. Clotho is also mentioned in the tenth book of the Republic of Plato as the daughter of Necessity. Her Roman equivalent is Nona.
Have a look at the new demon trailer for Clotho in Shin Megami Tensei V below.
Shin Megami Tensei V will be out for Switch on November 12. Additional demon trailers for the game are all up on the site here.
Leave a Reply