Shin Megami Tensei V daily demon vol. 103 – Kelpie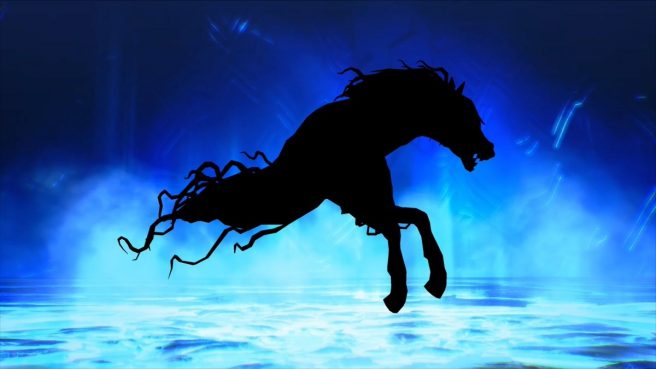 Kelpie is the latest featured demon as part of the ongoing trailer series for Shin Megami Tensei V. Unlike the past few creatures we've been covering, this one has a long history with the franchise having first been seen way back in Digital Devil Story: Megami Tensei.
We have the following background information on Kelpie in the Shin Megami Tensei series, courtesy of the Megami Tensei Wiki:
In Celtic mythology, a kelpie is said to be a supernatural water horse that haunts rivers and lakes in Scotland and Ireland. Its mane is black, but its skin is said to be cold as death. It is said to lure mortals into water, specifically young children, into drowning so it can eat them. The kelpie tempts children to ride on its back, and once the victims fall for the trap, the kelpie's skin is said to become adhesive.
We've attached the new Shin Megami Tensei V demon video featuring Siegfried below.
Shin Megami Tensei V has less than two months to go until launch, as we'll be seeing the title on Switch starting November 12. If you're interested in taking a look at previous demon trailers, check out our past coverage here.
Leave a Reply