Shin Megami Tensei V daily demon vol. 117 – Andras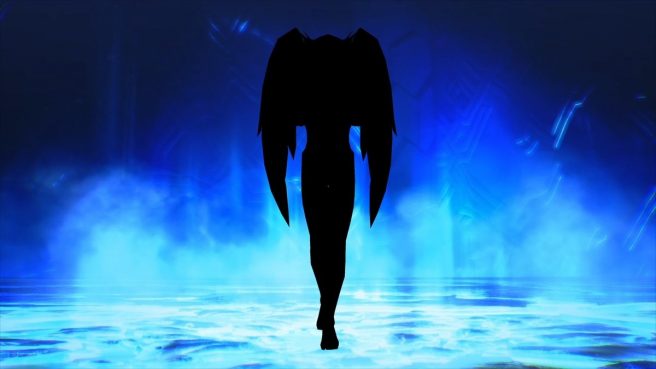 We've got another demon trailer for Shin Megami Tensei V, which puts the spotlight on Andras. It first appeared in the very first Shin Megami Tensei.
Thanks to the Megami Tensei Wiki, we have the following background information for Andras:
According to the writings in The Lesser Key of Solomon, Andras is the sixty-third demonic spirit listed in the Ars Goetia. He is a Great Marquis of Hell with thirty legions of demons under his command. He is depicted as a humanoid with an angel's wings and an owl's head, riding a black wolf and holding a bright sword. Among the spirits of the Goetia, Andras is one of the most violent and dangerous to summon. The conjurer and any attendants he may have must stay within a magic circle at all times no matter how much Andras tempts them to leave it, or he will surely kill them. He is able to control a person's anger or inflict rage upon any person the conjurer desires and tempt people to kill their servants or masters. If so asked, Andras will gladly kill any person the conjurer desires, and in certain demonology it is suggested that Flauros is his servant.
If you're interested in seeing the new demon video for Bicorn in Shin Megami Tensei V, continue on below.
Shin Megami Tensei V arrives for Switch on November 12. All previous demon trailers for the game can be found here.
Leave a Reply