Shin Megami Tensei V daily demon vol. 152 – Mot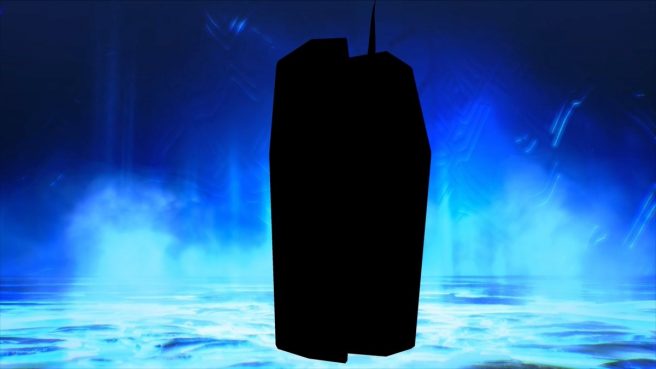 We have a new look at Mot in Shin Megami Tensei V as part of Atlus' latest demon trailer for the game. It has appeared in the franchise's various titles, including Persona and Devil Survivor.
The Megami Tensei Wiki offers up the following background details on Mot:
Mot, also known as Mavet, is the Canaanite personification of death, also associated with infertility, drought and the Underworld. He "lives in the throne city which goes by the name Hemry, a pit is his throne, and Filth is the land of his heritage." According to another text, he holds "the scepter of widowhood" and "the scepter of bereavement." He is prominently featured in the mythology of Ugarit, but some mentions survive in later Phoenician texts as well.

A few references in the Bible also appear to be a memory of Mot, such as vague mentions of seemingly personified death in the books of Hosea, Habakkuk and Jeremiah. Evidence from Ugarit indicates Mot was not worshiped, and he isn't attested in theophoric names; he was a demonic personification of an abstract concept rather than a god.[1] This makes him distinct from other Semitic figures associated with the afterlife, such as Nergal.

In Ugaritic mythology, he is one of the sons of the high god El, and as such serves as one of the enemies of the weather god Baal Hadad, whose life-giving waters brought life to the land. Mot was the lord of the desert dryness, the underworld, and all that is opposed to life, and as such an antithesis of Baal. Some researchers argue that Baal's battle with Mot represented his role as a champion of the cause of mortal men, whose divine aid was crucial in preserving human life.

According to the Baal Cycle, Mot was another figure considered to be "beloved of El" (the most favored among his sons) like Yam. After Baal had defeated the sea god and established his palace on Mount Saphon, he sent his messengers to announce the news to Mot, possibly expecting a tribute from him. In response, Mot described his insatiable hunger for flesh and challenged Baal. The following passages in the text are lost or unclear, but it is known that this ordeal culminated in Baal's death, followed by Mot's dismemberment at the hands of Anat. After Baal's resurrection and return to the throne, Mot likewise reappeared to complain about his treatment. Another fight broke out between them, but this time the sun goddess Shapash intervened and informed Mot that it is Baal who has El's favor. As a result, Mot presumably returned to the underworld. He makes few, if any, appearances in other Ugaritic myths.
Today's Shin Megami Tensei V video for Mot can be seen below.
Shin Megami Tensei V will be released for Switch on November 12. You can find more coverage on the game here, including all past demon trailers.
Leave a Reply