Shin Megami Tensei V daily demon vol. 160 – Yatagarasu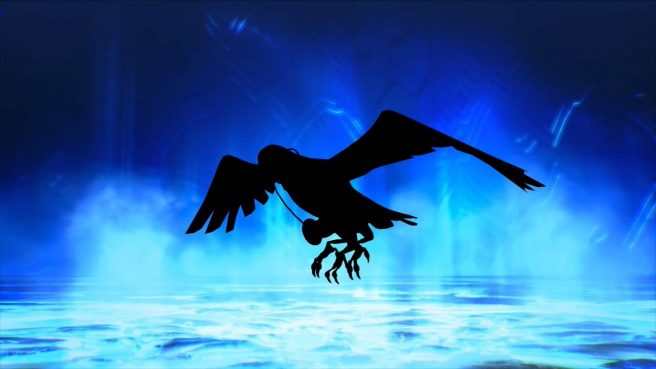 For the latest Shin Megami Tensei V demon trailer, we have a look at Yatagarasu. It has appeared in all of the series' mainline titles as well as Persona games and more.
Here's some background information on Yatagarasu, courtesy of the Megami Tensei Wiki:
Yatagarasu is a great divine bird that represents the will of heaven or divine intervention in human affairs in in Japanese mythology. Although Yatagarasu is mentioned in a number of places in the Shinto canon, there is very little explanation, and much of the material is contradictory

This great crow was sent from heaven as a guide for Emperor Jimmu on his initial journey from the region which would become Kumano to what would become Yamato. It is generally accepted that Yatagarasu is an incarnation of Taketsunimi, but none of the early surviving documentary records are quite so specific.

None of the sources mention about it having three legs either, and it may have been influenced by the Chinese sun bird Huoniao.
We've included the new demon trailer for Yatagarasu in Shin Megami Tensei V below.
Shin Megami Tensei V is due out for Switch on November 12. All previous demon trailer, as well as general coverage, can be found here.
Leave a Reply