Shin Megami Tensei V daily demon vol. 171 – Azumi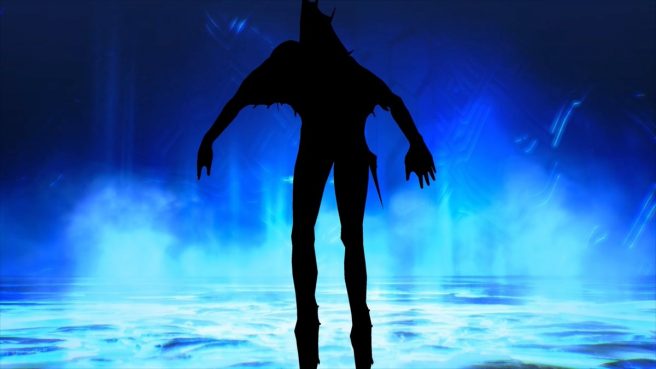 The latest demon trailer has arrived for Shin Megami Tensei V, and Atlus has now provided a close look at Azumi. This creature has appeared in most of the series' mainline entries going back to the original Shin Megami Tensei as well as other titles such as Devil Summoner and Persona Q.
Over on the Megami Tensei Wiki, the site offers up a little extra background information on Azumi. Read a bit more about the demon below.
The Azumi, sometimes referred as Azumi-no-Isora, are a ancient tribe of water gods from Japan who excelled in fishing and are well versed in the way of water. It is said they are the descendants of Amaterasu, Tsukuyomi and Susano-o, the three gods sired by Izanagi after he returned from Yomi, the land of the dead. The deity Azumi is said to be a guardian of the people after which it is named, and can control the element of water similarly to its sibling deity, Isora.
And here's the demon trailer for Azumi in Shin Megami Tensei V:
Shin Megami Tensei V will be available for Switch on November 12. You can find additional demon trailers and general coverage on the game here.
Leave a Reply