Shin Megami Tensei V daily demon vol. 173 – Kali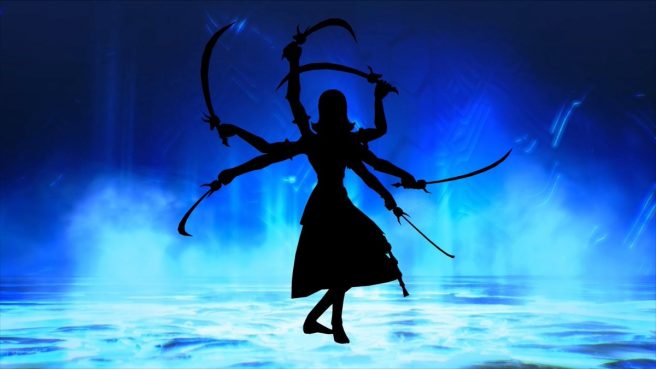 Atlus has released a new demon trailer for Shin Megami Tensei V showing Kali. It appeared in the original Megami Tensei, and has had a large presence in the series since then.
Here's some background information on Kali, courtesy of the Megami Tensei Wiki:
Kali is a Hindu goddess associated with death, time and destruction. The name Kali means "black," but has by folk etymology come to mean "force of time (kala)." The name "Kali" means "black one" and is derived from the word "kala" (black), but has also come to mean "goddess of time". Despite her negative connotations, she is today considered the goddess of time and change. Although sometimes presented as dark and violent, her earliest incarnation as a figure of annihilation still has some influence. More complex Tantric beliefs sometimes extend her role so far as to be the "ultimate reality" or Brahman. She is also revered as Bhavatarini (literally "redeemer of the universe"). Comparatively recent devotional movements largely conceive Kali as a benevolent mother goddess.

Kali is represented as the consort of god Shiva, on whose body she is often seen standing. She is associated with many other Hindu goddesses like Durga, Bhadrakali, Sati, Rudrani, Parvati and Chamunda. She is the foremost among the Dasa-Mahavidyas, ten fierce Tantric goddesses. Her sacred place is Calcutta (Kali-Kut), where she still retains many followers who worship her as a mother goddess.

Kali is a fierce aspect of Durga who is an aspect of Parvati. She and Durga are also aspects of the Divine Mother, Shakti.
View the new Shin Megami Tensei V demon trailer featuring Kali below
Shin Megami Tensei V launches for Switch on November 12. All of the game's demon trailers and further coverage can be found here.
Leave a Reply