Shin Megami Tensei V soundtrack to release in Japan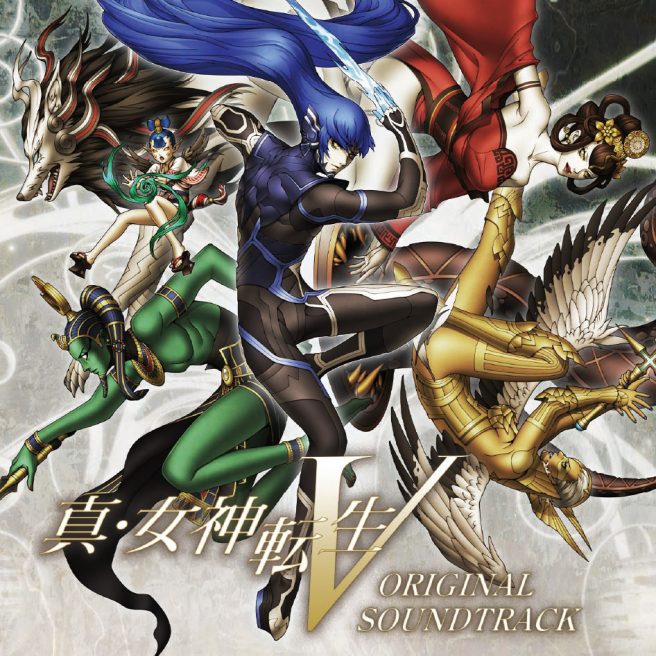 Original (12/24): Atlus will release the original soundtrack for Shin Megami Tensei V in Japan, the company announced today.
117 tracks will be included, spread out across five CDs. The package also comes with a booklet with commentary on each piece of music.
Here's the full listing for the Shin Megami Tensei V soundtrack (some titles may contain spoilers):
Disc 1
Ephemeral
Annulus
Daily Life
Jouin High School
Tokyo -Daybreak-
Takanawa Tunnel
Spiral
Another World
If You Don't Want to Die, Take My Hand
Nahobino
Battle – Humans, Demons, And…
It Seems the Knowledge is in Control
Da'at Takanawa
Cadaver's Hollow
Dragon Cave
Talk -Da'at-
Battle -Da'at-
A Rain of Light and Shadow
Tension
Amanozako
World of Shadows
Thou Shalt Play
Battle -Magatsuka-
Doubt
Da'at: Tamachi
Quest – Gentle-
Quest -Oasis-
Lord of Chaos
Disc 2
Those With Power
Battle -Ferocity-
Zen
Da'at : nishi-shinbashi
Quest -blindly-
Quest -elegy-
Quest -raid-
Battle -ryu ko so haku-
Quest -fate-
Da'at : tokyo gijidou
Yakumo
Reunion and Encounter
Arcangel Abdiel
Overflow
Normal Life
Tokyo -Frustration-
Battle -strength-
Jouin High School -Other World- Main Gate
Jouin High School -Other World- Inside the School
Hyataro
Sahori
Disc 3
Da'at : tennoz
Quest -surreal-
Quest -suspicious-
Battle -droll-
Da'at : konan
Battle -origin-
Da'at : shinagawa station
Quest -grave-
Looming Threat
Battle -seeker-
Quest -LMs'-
Quest -fertility-
Fairy Village
Tremble and Die
Tao
What Couldn't be Saved
Da'at : ginza
Quest -queen-
Quest -archaic-
Quest -dainty-
World of Shadows – Glittering Light or Shadow of Death
Da'at : kanda myoujin
Da'at : tokyo station
Battle -dancing crazy murder-
Disc 4
Demon King's Castle
Battle -edifice-
Talk -edifice-
Da'at : odaiba
Battle -Mitama-
Tsukuyomi
Summit Talks
Collapse of Order
Those With Wisdom
Abdiel and Ichiro
Tokyo – Twilight
Goddess
Da'at : ueno
Quest -order-
Quest -disorder-
Battle -destruction-
The Only Right Way
Temple of Eternity
Battle -seraph-
Fallen Angel
Those Who Have Fought In The Space Between Order and Chaos
Disc 5
The Empyrean
Inevitable Battle 1
Yakumo's End
Battle -Abdiel-
Inevitable Battle 2
Abdiel's End
Battle -Tsukuyomi-
Tsukuyomi's End
Those Who Are Not
Battle -Nuwa-
Disappearance
New King
Battle -eon-
Ask The World
Shin Megami Tensei V Main Theme
Human World
Quest -Tension-
Battle -addition-
Quest -Fiend-
Battle -Fiend-
During Chaos (Shin Megami Tensei III Title Loop 1)
Quest -Demi Fiend-
Battle -Demi Fiend-
The Shin Megami Tensei V soundtrack is due out in Japan on March 30, 2022 for 4,400 yen. We'll keep you updated on western pre-orders.
---
Update (12/27): The Shin Megami Tensei V soundtrack is up for pre-order on Play-Asia here and can be imported to various regions of the world.
Leave a Reply