Shovel Knight Pocket Dungeon gains Puzzler's Pack DLC next week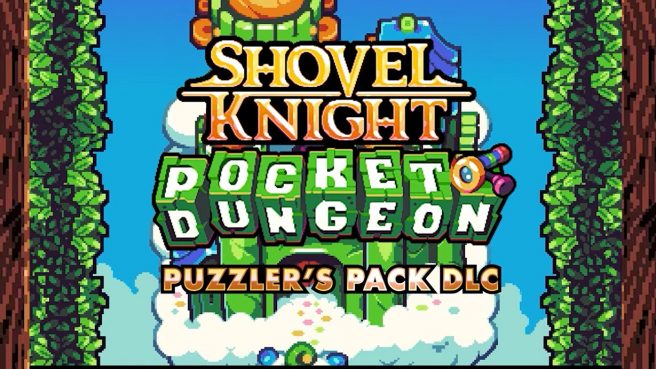 Yacht Club Games just announced that the Puzzler's Pack DLC for Shovel Knight Pocket Dungeon is arriving next week. Best of all, it'll be entirely free.
The DLC includes new playable characters, "Quandary Challenges," new Relics, robust run modifiers, expansive new areas, and more. We have a bunch of additional details below.
New Playable Characters:

Puzzle Knight – Everyone's favorite puzzle prodigy is now a playable character! While on your run, you'll be able to rotate surrounding foes clockwise to create convenient new combos!

Mona – The green queen of Alchemy can now embark on her very own Pocket Dungeon adventure! Utilize her awesome alchemist abilities by exploding nearby potions. Chain them to get more bang for your buck!

New Battles, Boons, and Bosses: Keep your wits as sharp as your shovel, as new obstacles of all types await you in every level!

New Relics:

Chester has "found" a TON of new Relics to aid you in your quest! Make sure to take 'em for a spin.

New Areas to Explore:

Hedge Farm – An earthy plot of land has appeared in the Pocket Dungeon! Ready that green thumb of yours, the wholesome Hedge Farmer needs some agricultural assistance!

Castle Quandary – Uncover a wealth of quests and content far above the Pocket Dungeon! Scale a colossal beanstalk to discover a confounding castle nestled in the clouds.

New Quests:

Castle Quandary offers unique quests for each character. Completing these Quandary Challenges (Legendary Path, Character Quest, Trial of Offerings, and Refract Realm) will unlock new costumes, abilities, and more!

Marathon Mode: Battle endless waves of enemies in a desperate bid for survival! Enemy configurations will change between stages, but the battle never ends. How long can you last?

Mr. Hat's Fancy Shop:

How resplendent! A well-tailored traveler has wandered into the Pocket Dungeon, replete with wares. Mr. Hat will provide you with various headpieces that modify your game in scores of wacky ways! There are TONS of run modifiers to purchase!

Secret Content: We've thrown so many secrets, too. It's probably not even possible to find them all…

New Features & Quality of Life Improvements:

We've added Set Seeds, Weekly Challenges, Bump Assists (Think Bumper Bowling! It's a cool new mode to stop you from dying!), Cutscene skips, and more!

New Feats: Calling all completionists! We've added a ton of new feats for you to collect as you adventure through all of this sweet sweet content.
And here's a quick trailer announcing the release date for the Shovel Knight Pocket Dungeon Puzzler's Pack DLC:
All players on Switch can access the free Shovel Knight Pocket Dungeon Puzzler's Pack DLC on June 6, 2023.
Leave a Reply