Sin and Punishment dev is behind Gaist Crusher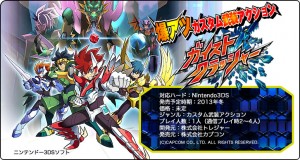 Here's a bit of a surprise: Sin and Punishment developer Treasure is developing Gaist Crusher for Capcom. That's according to an image posted to the studio's website.
We originally heard that Treasure was making a 3DS game last October through a GamesTM interview. Is Gaist Crusher the title that had been referred to?
Leave a Reply