Sixtar Gate: Startrail launch trailer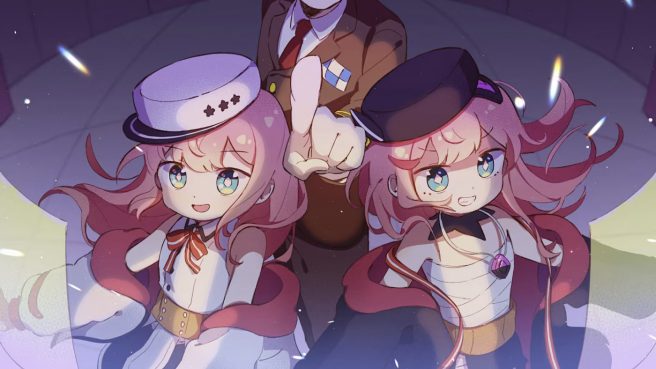 With Sixtar Gate: Startrail coming to Switch this week, a new launch trailer is available. This provides a final look at the rhythm game.
If you're interested in learning more about it, check out the following overview:
The button-based rhythm game that sends you on a voyage through space, Sixtar Gate: Startrail, is finally available on the Nintendo Switch!

Take command of the research vessel Ausflug alongside your partner Shii as you unravel the mysteries of the Sixtar Cluster!

Meet your stellar partner, overflowing with charm: Your cute, cheery, ever-smiling partner, Operator Shii, is standing by!

More lanes for the notes to flow down: The central gate will open as each song progresses, meaning more lanes to focus on! This never-before-seen gate mechanic means you always have to be on your toes.

New content optimized for the Nintendo Switch: This version features new song visualizations optimized for the Joy-Con™ controllers! Exclusive "Shift Notes" make use of the Joy-Con™ sticks for added enjoyment!

Rich additions and new game modes!

– This game boasts over 100 songs, including licensed hits from the Touhou Project, Vocaloid series, and more!
– Test your limits and see where you rank in the new "Outer Space" mode!
– The Nintendo Switch™ version also features a new "Adventure Mode"!
Various quests await you that will unlock the secrets of the vast Sixtar Cluster.
Come see the launch trailer for Sixtar Gate: Startrail below.
Sixtar Gate: Startrail will be available for Switch on March 16, 2023.
Leave a Reply