Skateboarding platformer Skate Bums announced for Switch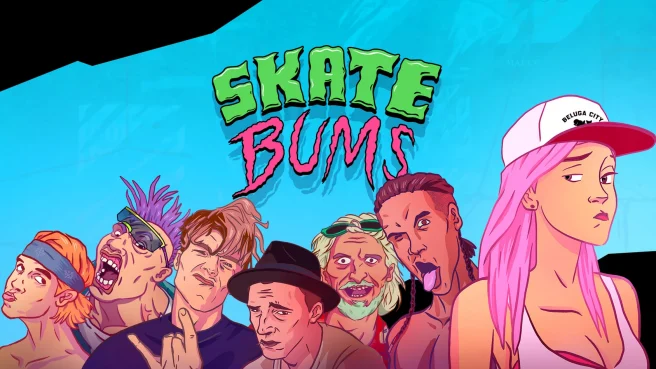 Today, Lucky Last Studio announced that it's working on Skate Bums for Switch. The game will be available in early 2024.
Skate Bums is an action-packed skateboarding platformer inspired by 90's skate culture. More information can be found in the following overview:
You play as the unlikely female protagonist, Lux, as you skate through unique locations to defeat a series of bosses called Skate Bums, on their own signature levels. Jump into intricate multi-layered levels, uncovering the perfect path to unleash massive combos, dodge obstacles and complete unique challenges.

Skate, grind, combo and crash though exciting levels filled with surprises at every turn, transforming the city into your personal playground. Skate Bums offers a unique gaming experience that transports you back to an era of thrill-seeking, fun, freedom, style and individuality that will leave players wanting more.

Key Features

A 90's skateboarding story about a female skater who battles a cast of over-the-top, eccentric skateboarders known as the Skate Bums to reclaim her beloved Beluga City
Short arcade based levels, offering different ways to complete
Unique challenges for amateur, pro and legendary skaters in each level
Find your ideal path to show off your style and pull off block-busting combos
Boss battles against 6 Skate Bums
Earn coin by nailing cool combos and completing challenges
Unlock gear at Licky's shop by spending your coin or completing unique tasks
View a trailer for Skate Bums below.
Teaser Trailer
Leave a Reply