Slapping battle game Rose & Camellia coming to Switch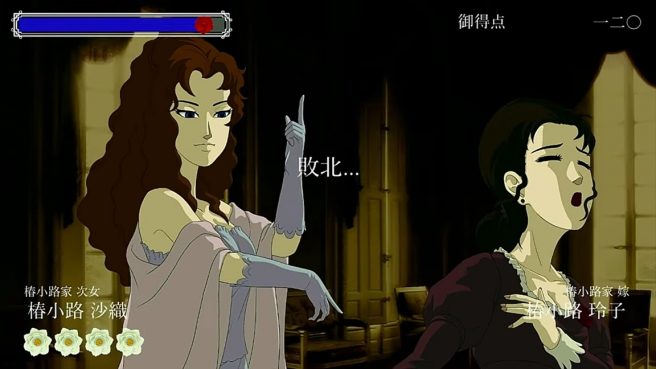 Playism is working on a Switch version of the slapping battle game Rose & Camellia, the company announced today. A release window is not yet determined.
Rose & Camellia was originally a Flash game that later appeared on mobile. Nigoro, the creator of La-Mulana, came out with the title initially in 2017.
On Switch, players will be able to swing the Joy-Con to attack their opponents – the harder you swing, the stronger your slap will be. It's also possible to feint a slap to get your opponent off balance.
Here's a brief overview of Rose & Camellia:
The graceful, beautiful, and elegant slap battle of the historied Tsubakikoji ladies has emerged. Your swipe becomes the face slap to your foes!

This is the stylish, tremendous and gorgeous traditional duel of the historied Tsubakikoji family that has been run for ages. Reiko married Shunsuke who's from the Tsubakikoji family. But the very next day, Shunsuke passed away.
And below is a trailer announcing the Switch version:
An English version of Rose & Camellia exists on mobile, but that was handled by a different publisher. Right now Playism has yet to clarify whether it will eventually make the game available on Switch in the west. If we do hear something concrete on that front, we'll let you know.
Leave a Reply