Smash Bros. Ultimate fastest-selling Smash Bros of all time and fastest-selling Switch game in the UK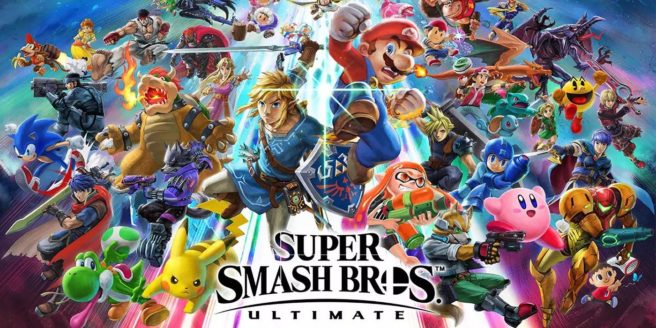 Super Smash Bros Ultimate is already off to a great start in the UK. Not only has it become the fastest-selling entry in the series of all time, but it's also the fastest-selling Switch game.
Smash Bros. Ultimate had 302% higher launch sales than Smash Bros. for Wii U. It was also 233% higher than Smash Bros. for 3DS. Comparing it to Smash Bros. Brawl, launch sales were also better here by 62.5%. This is without including digital sales of the Switch title.
Here's a look at the top 10 in the UK for the week:
| Last Week | This Week | Title |
| --- | --- | --- |
| New Entry | 1 | Super Smash Bros Ultimate |
| 2 | 2 | Red Dead Redemption 2 |
| 3 | 1 | FIFA 19 |
| 4 | 4 | Battlefield V |
| 9 | 5 | Mario Kart 8: Deluxe |
| New Entry | 6 | Just Cause 4 |
| 3 | 7 | Call of Duty: Black Ops 4 |
| 6 | 8 | Spyro Reignited Trilogy |
| 7 | 9 | Pokémon: Let's Go Pikachu |
| 10 | 10 | Fortnite: Deep Freeze Bundle |
Leave a Reply