Smite reveals Nickelodeon collaboration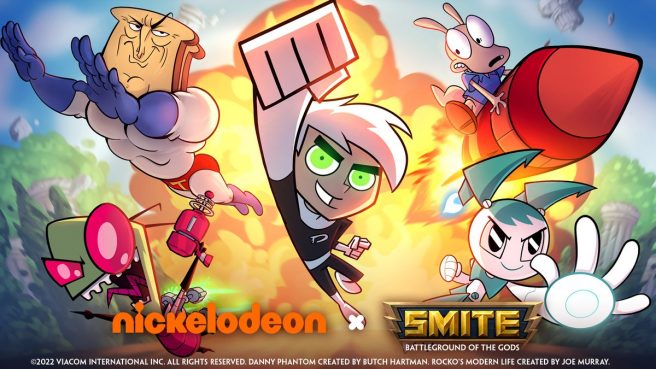 Nickelodeon is joining the world of Smite as part of a new collaboration, it's been revealed. Rocko, Danny Phantom, Invader Zim, XJ9, and Powdered Toastman will be appearing in the game.
Rocko takes on the role of Danzaburou in the game. As for Danny Phantom, his position will be Janus. The rest of the lineup includes Invader Zim as Cupid, XJ9 as Freya, and Powdered Toastman as Gilgamesh.
Here's a trailer for the new Nickelodeon collaboration in Smite:
Hi-Rez Studios and Titan Forge hasn't said when exactly the new Nickelodeon collaboration will be available. However, it should be going live later this month.
Smite has been home to a number of collaborations in the past. This technically isn't the first time the game has teamed up with Nickelodeon as we've previously seen partnerships for Avatar: The Last Airbender / The Legend of Korra and Teenange Mutant Ninja Turtles – we have posts about those here and here respectively.
Leave a Reply