SNK Heroines: Tag Team Frenzy reveals MissX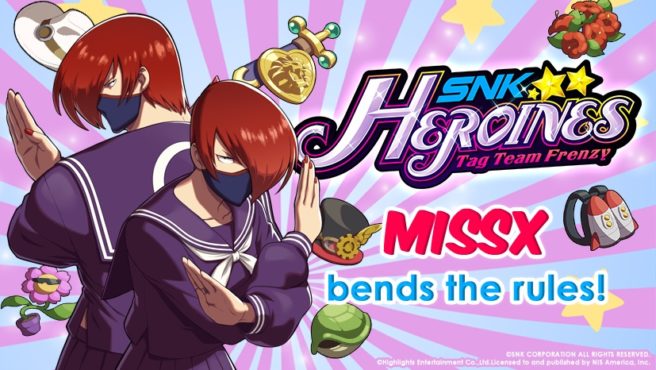 NIS America and SNK have introduced the latest character for SNK Heroines: Tag Team Frenzy. Coming from SNK Gals' Fighters, MissX will be appearing in the game.
Here's the introduction for MissX and trailer:
The host of the Queen of Fighters tournament in SNK Gals' Fighters back in 2000, MissX returns to the arena as a participant. Although she bears a resemblance to another renowned battler, MissX is her own brand of badass! Her attacks may seem familiar, but she's also got new moves that no one will see coming!
MissX will be available in SNK Heroines: Tag Team Frenzy starting November 15 as DLC.
Leave a Reply