So much Mario! (Nintendo Direct June 2023 discussion) | Nintendo Everything Refresh Ep. 058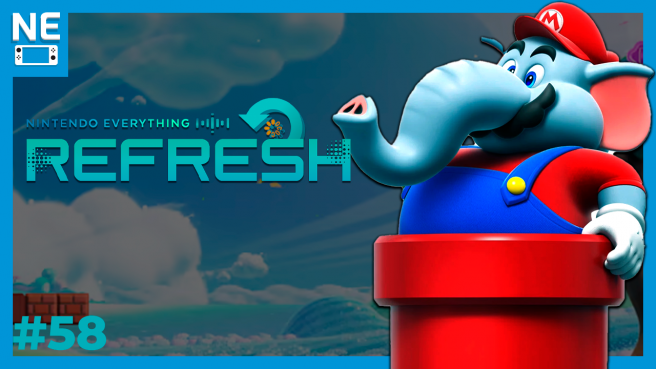 Last week, the internet was graced with a jam-packed Nintendo Direct that revealed a ton of exciting games, especially for fans of Mario and friends. In this week's episode of Nintendo Everything Refresh, join your hosts Nick, Dennis and Eli (who's joining us for the first time!) as they break down all the big reveals from the direct, including Super Mario Bros. Wonder, Super Mario RPG, Pikmin 1 + 2 HD, and MUCH more!
Our podcast is available on most major streaming platforms, including Spotify, Apple Podcasts, Google Podcasts, Amazon Music and Audible, or you can check out the video version on YouTube. Direct downloads are also available for free through our friends at ListenNotes. Have ideas or suggestions for the show, or want to submit a fan question or topic for a future episode? Let us know what you think – and thanks for listening!
➡ Inquiries/Fan Mail: [email protected]
➡ Visit the site: https://nintendoeverything.com
Hosts:
Nick Serpa: @ndserpa
Tom Chaplin @Thomchaplin
Dennis Gagliardotto: @LyonHart_
Elias Nox Lutes: @FabledFirelight
Luiz Estrella: @Luizestrella_
Leave a Reply