Song of Memories getting an Encore Edition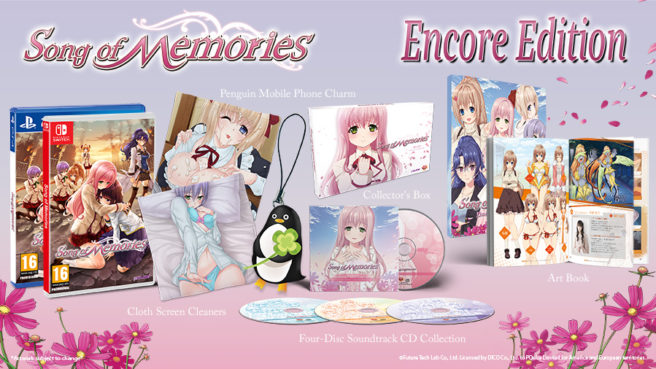 Song of Memories will be receiving a special edition. Sold exclusively on the Rice Digital Store, fans will be able to obtain the "Encore Edition".
It includes the following:
A copy of the game
Collector's box
Cloth screen cleaners with premium Song of Memories character artwork
Four-disc soundtrack CD collection
Penguin mobile phone charm
Art book (which will be translated into English)
You can pre-order the US Song of Memories Encore Edition here or the UK release here.
Leave a Reply