Sonic Colors: Ultimate Switch players encountering graphical glitches and more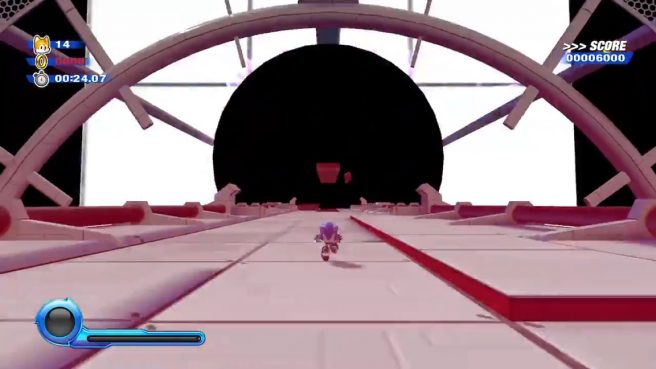 Sonic Colors: Ultimate's initial launch does not appear to be going well, as a number of players – largely on Switch – have encountered severe graphical glitches and other problems.
The game officially won't be out on September 7. However, SEGA is providing early access to Digital Deluxe owners, which is why reports are already springing up – largely through social media.
We've rounded up some of the Sonic Colors: Ultimate glitches players have shared below. Note that with the last video in particular, you'll probably want to avoid watching if you have sensitivity to seizures.
If you must pick up Sonic Colors Ultimate, please don't buy it on Switch. It's even missing the Eggman firework. #NintendoSwitch pic.twitter.com/Yf2nCzURVL

— CallieMacN (@CallieMacN) September 3, 2021
uh-uh.. heLLO?! o.o #SonicColors… #NintendoSwitch pic.twitter.com/9WMMKO59d1

— Jeffy (@kakarotooot7u51) September 3, 2021
uhhhh, so i bought sonic colors ultimate and this happened while playing pic.twitter.com/ihOyrlSmCB

— Anti Hobbykids (@AHobbykids) September 3, 2021
This game costs money…. #NintendoSwitch pic.twitter.com/uiSxZl6Fug

— MiN (@MiNado_Meta) September 3, 2021
https://twitter.com/RnB_DREAMSOUL/status/1433995958057111552
Sonic colors ultimate is a port. pic.twitter.com/mQDt5oZyLA

— Sanic123 (@SSanic123) September 3, 2021
Having a normal one #SonicColorsUltimate pic.twitter.com/EsiRKDkBXB

— eternalyn (@_eternalyn) September 3, 2021
https://twitter.com/TrendanBrendan/status/1433959638949576708
Sonic Color Ultimate's Jade Ghost Wisp is truly polished. pic.twitter.com/MQD6Kq0fGi

— CatGirlToast (@snowwood_) September 3, 2021
seizure warning #NintendoSwitch pic.twitter.com/hiatXJdQX0

— Smonc (@Smoncdahonk) September 4, 2021
As you can see, these issues aren't minor graphical blips. They're greatly impacting the experience and make it difficult for players to progress and complete levels. Other random glitches are also cropping up unrelated to the visuals.
Earlier today, we shared a video for Sonic Colors: Ultimate which compares the Switch and PS4 versions as well as the Wii original. It seems to show that load times on Switch are quite lengthy in comparison to other platforms, including Wii.
That's the current situation at present. We'll give you a heads up if we hear anything from SEGA officially regarding glitches with the Switch versions or any plans for future Sonic Colors: Ultimate patches.
Leave a Reply