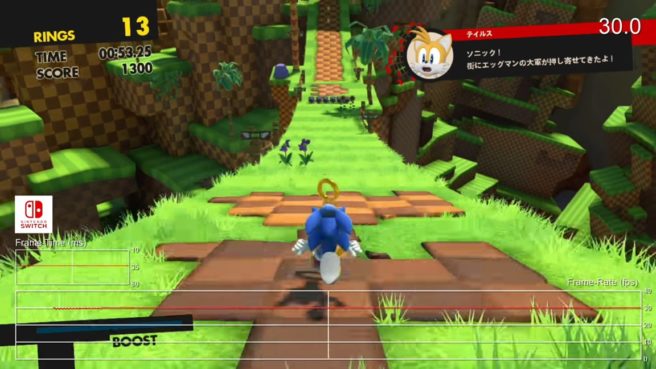 As it tends to do with notable releases, Digital Foundry has taken a look at the technical side of Sonic Forces. The outlet explored all versions of the game, including the Switch edition.
Sonic Forces runs at 720p on Switch similar to the Xbox One version. However, some of the graphics have been heavily reduced in some cases. In Green Hill, for instance, lighting has been toned down.
We also once again have confirmation that Sonic Forces is 30 frames per second on Switch. The one bright spot is that the 30 FPS mark is relatively stable.
You can watch Digital Foundry's full analysis for Sonic Forces below.
Leave a Reply