Sonic Frontiers Switch tech analysis, including frame rate and resolution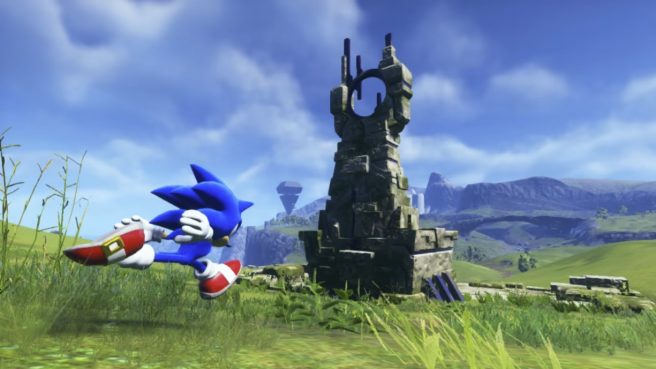 Digital Foundry has delved into all version of Sonic Frontiers, covering the game from a technical perspective and digging up details on aspects such as frame rate and resolution. When it comes to Switch, it sounds like the team made a number of compromises to get the game running.
Here's the full rundown of tidbits:
– Action stages look and run about what you'd expect
– Sonic Frontiers resolution is 720p when docked
– Goes closer to 480p in portable mode
– Global illumination has been removed in the action stages
– Open areas can look very blurry on Switch
– Textures are reduced in quality
– A ton of pop-in
– Grass draws right in front of Sonic
– Global illumination is here but the data is stored in monochrome, so it looks plainer compared to other versions
– Motion blur seems to be disabled on Switch
– Normal-mapped water ripples have been removed
– Trees and other details use "lower than low" settings
– Transparency effects are ultra low res and chunky
– Screen-space reflections are lower in quality when docked and removed completely in handheld mode
– Pre-rendered video quality is reduced with severe compression artifacts
– Loading times are longer compared to other platforms
– Game is still technically playable
– Frame pacing issues are present here
– Sonic Frontiers frame rate on Switch targets 30 FPS
– Frame rate regularly slips just below 30 FPS
– Action stages perform the best but are less fluid than other versions of the game
– They also appear stuttery without the motion blur
You can watch Digital Foundry's full technical analysis below covering Sonic Frontiers' frame rate, resolution, and more.
Sonic Frontiers is now available on Switch.
Leave a Reply