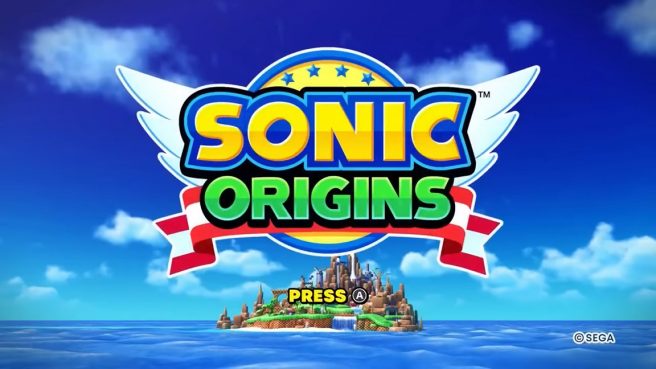 A new gameplay video has surfaced for Sonic Origins, which debuted during Rulicon 2022 this weekend. Although it's only a minute long, it does provide another look at the collection.
Much of the video highlights the included titles. However, we're also able to see some of the menus early on.
Here's some information about Sonic Origins:
Relive the classic collected adventures of Sonic the Hedgehog, Sonic the Hedgehog 2, Sonic 3 & Knuckles, and Sonic CD in the newly remastered Sonic Origins! From the iconic Green Hill Zone to the treacherous Death Egg Robot, you'll speed down memory lane to thwart the sinister plans of Doctor Robotnik in polished high definition! This latest version includes new areas to explore, additional animations, and a brand new Anniversary mode!

Pre-order and receive the Start Dash pack featuring in-game currency 100 Bonus Coins, new Mirror Mode unlocked and customize your playthru with themed Letterbox Background

Classic Re-defined
Explore the classic Sonic titles in high resolution, with all-new opening and ending animations for each title!

New Unlockables
Complete various missions to collect coins to unlock new content, challenges, and Special Stages through the Museum.

Classic and Anniversary Mode
Choose to Spin Dash your way through the numerous zones in Classic mode with the game's original resolution and limited lives, or the new Anniversary mode with unlimited lives and revamped fullscreen resolution.
Get a look at the gameplay clip for Sonic Origins below.
Sonic Origins is due out for Switch on June 23, 2022. Will you be picking it up next month? Let us know in the comments.
Leave a Reply