Sonic the Hedgehog 3 movie to debut in December 2024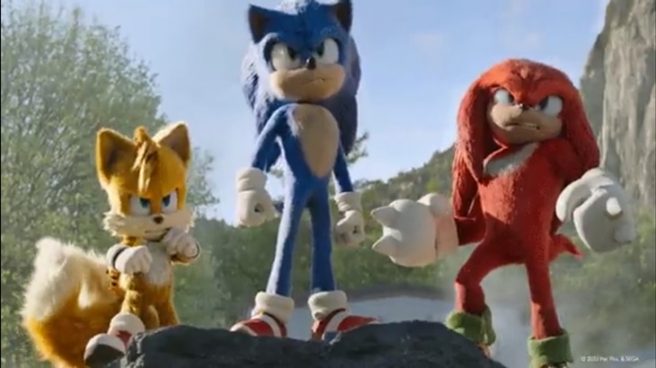 A release date has been announced the for Sonic the Hedgehog 3 movie. The film will hit theaters on December 20, 2024, it's been revealed.
The Sonic the Hedgehog 3 movie was confirmed earlier this year. Also in the works is a live action series focusing on Knuckles – Idris Elba will be back to voice the character. Paramount+ should be hosting the show once it's ready for primetime.
The first Sonic the Hedgehog movie came to theaters in early 2020. The sequel followed this past April. Aside from introducing Knuckles, Sonic the Hedgehog 2 also featured Tails – voiced by Colleen O'Shaughnessey, who plays the same role in SEGA's games. Ben Schwartz has voiced Sonic the Hedgehog in each movie.
Will you be watching Sonic the Hedgehog 3 when it releases in 2024? Let us know in the comments.
Leave a Reply