Sonic the Hedgehog movie officially announced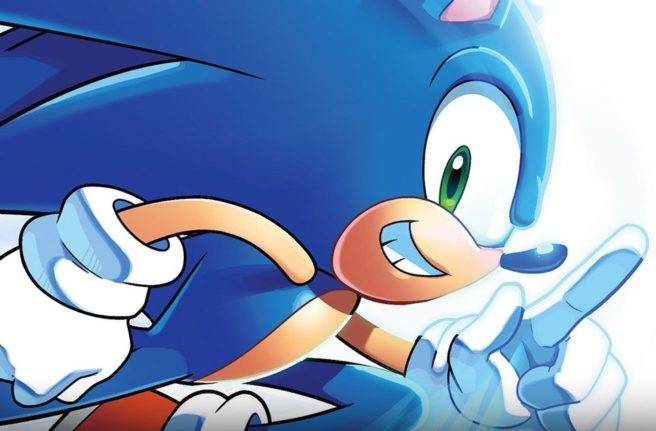 SEGA and Paramount Pictures have made the new Sonic the Hedgehog movie official. The film will debut in the United States on November 15, 2019, with other territories to follow.
Neal H. Moritz (Fast and Furious series) from Original Film Inc. will be producing. Jeff Fowler will be directing. Also on board is executive producer Tim Miller (director of Deadpool and owner of animation and CG production company Blur Studio).
You can read today's full announcement below.
BURBANK, Calif. –– February 22, 2018 –– SEGA Holdings Co., Ltd. today announced that SEGA of America, Inc., has reached a final agreement with Paramount Pictures to co-produce a Sonic the Hedgehog feature film, set for theatrical release beginning in the United States on November 15, 2019, then rolling out internationally to markets around the world.

This move represents an important next-step in the expansion of the Sonic the Hedgehog IP, bringing the character to new audiences globally. As part of the IP strategy for Sonic the Hedgehog, SEGA Group has been working to expand this character beyond the video game market to become an entertainment franchise. Recently, Sonic has appeared as an animated character on television, consumer products, console and mobile games, and more.

"I am very honored that our companies, SEGA and MARZA, have this incredible opportunity to partner with Paramount Pictures for this production, which will bring Sonic to the big screen for the first time. Since he was first introduced to the world 26 years ago, Sonic has continued to grow in popularity as part of our core strategy to focus on video games. In addition to video games, this provides SEGA with a fantastic opportunity to share Sonic with everyone and we can't wait to reveal more to eager audiences in the future," said SEGA Holdings Chairman and Chief Executive Officer (CEO), Haruki Satomi.

Paramount Pictures will work closely with SEGA of America to bring Sonic to the big screen, said Jim Gianopulos, Chairman and CEO, Paramount Pictures.

"We are incredibly excited to work with SEGA to bring this iconic property and character to audiences around the world," said Gianopulos. "We look forward to our partnership on this great venture."

Planned for a worldwide release showcasing both live-action and CG animation elements, the feature film will be the first time Sonic has been adapted for the big screen. Developing the project since its inception as a producer as well as a production house, MARZA Animation Planet Co., Ltd., owned by SEGA Group, will be joined by an assembly of high-profile talent.

The film has signed on notable industry veterans including:

Producer Neal H. Moritz from Original Film Inc. ("Fast and Furious" series)

Director Jeff Fowler (Blur Studio, Academy Award® nominee for 2005 Best Animated Short Film "Gopher Broke.")

Executive producer Tim Miller (director of the Marvel/Fox feature "Deadpool" and owner of animation and CG production company Blur Studio)
Source: SEGA PR
Leave a Reply