Souldiers launches on Switch in May, new trailer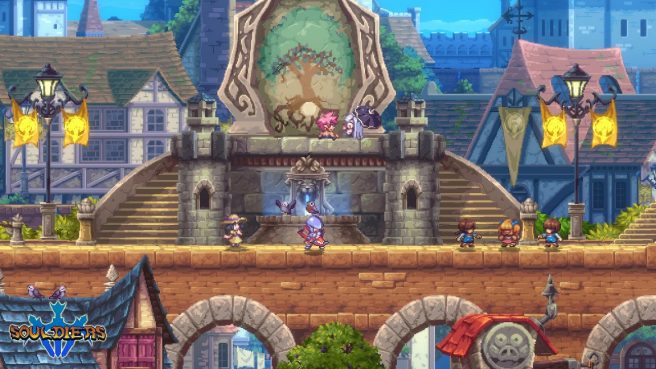 Souldiers was known to be coming to Switch after it was announced for the system back in October, though we didn't have a release date. Dear Villagers only said that the game would be available this spring. Today though, it was revealed that the 16-bit inspired action-RPG Metroidvania adventure is slated for May 19, 2022.
We have more information about Souldiers below:
Souldiers wraps metroidvania exploration, crunchy soulslike combat, RPG customization,and precision platforming into one gorgeous pixelart package. Players take on the role of either scout, caster or archer, battling for freedom in Terragaya, a mystical land on the border between life and death.

Each class has its own unique attacks along with different agility, attack, defense, and health stats. Your character can further be customized through branches of unlockable skill trees, offering a huge degree of freedom as you venture through Souldiers' fantastical realm.

Outwit cunning enemies, solve nefarious puzzles, upgrade your character, and explore every corner of a dazzling, intricate 16-bit world. Souldiers is a handcrafted retro epic for the ages.

Choose your class: Unleash the fury of your sword with the scout, summon the wrath of elements with the caster, or rain down arrows on your foes with the archer.

Gripping combat: Slash, parry and dodge your way through an ever evolving roster of enemies, upgrading your skills and equipment to find a combat style that's perfect for you.

An interconnected world: Discover a sprawling handcrafted landscape filled with treasures, tough-as-nails bosses and secrepathways.

16-bit sensation: Terragaya comes to life with vibrant world-class pixel art packed to the brim with details.

Smart moves: Solve environmental puzzles and leap from place to place using an ever-expanding moveset.
And here's a new trailer promoting today's release date news for Souldiers:
Souldiers be be sold digitally via the eShop later this year.
Leave a Reply