Special Kyogre event now live on Pokémon Shuffle, Mew event extended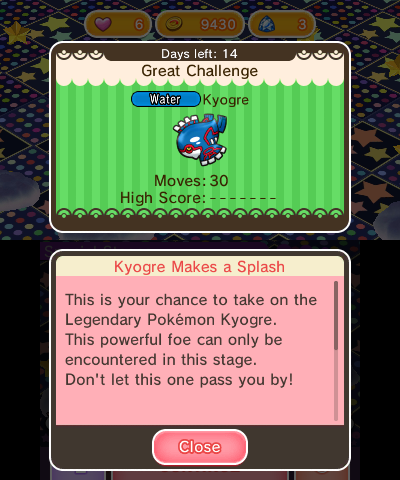 Third generation legendary Kyogre is now available for capture in Pokémon Shuffle when you check in. This special event to catch Kyogre will last until March 23rd, so get it while there's still time!
Another thing to note, since the launch of Pokémon Shuffle, we've had a previous event in which you could catch Mew for the first three weeks following Pokémon Shuffle's release, but it seems as though the chance to catch Mew has now been prolonged by two weeks. If you haven't been able to catch Mew yet, now you have another shot!
Leave a Reply