Spells & Secrets release date set for November, new trailer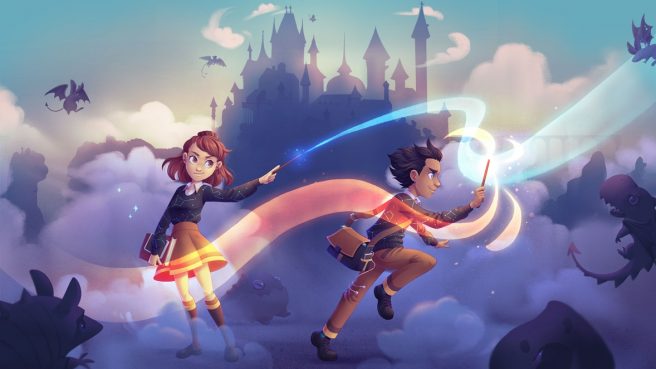 Today, publisher Merge Games and developer Alchemist Interactive unveiled the final release date for Spells & Secrets. The title is reaching Switch on November 9, 2023.
As a reminder, Spells & Secrets is a wizarding school rogue-like. The action adventure game has players attending the Academy of Greifenstein where a mysterious incident releases wild creatures and an ever-changing chaos to reign over the school. Players will look to restore order as they solve puzzles, find powerful artifacts, and develop their powers.
Here's a bunch of additional information:
Wands at the ready! It's your first day at Academy of Greifenstein wizarding school and chaos has broken loose across the grounds! It's up to you to cleverly combine spells, growing your powers and unlocking new abilities as you go.

Create your own first year wizarding student with tons of customisation options as you venture into a world of magic. Design your character from the ground up using an extensive variety of tools to adjust body type, hair and make up, accessories, outfits and more!

Invite friends to work together in local co-op and discover even more ways to strategise and combine spells.
Explore the school grounds and uncover the castle's secrets, reveal the mystery surrounding the Academy of Greifenstein.

Key Features

Combine numerous spells in creative ways as you battle magical creatures and solve puzzles
Create your student wizard from extensive customisation options and unlock more possibilities as you play
Play solo or with a friend in 2 player local co-op mode
Find powerful artifacts and useful potions to augment your skills and navigate tricky situations
Rescue your classmates from the ever-changing Academy of Greifenstein
Improve your character and spells permanently
Easy to learn for rogue-like newcomers
Creative approaches are rewarded right from the start, forge your own unique path!
Watch a new Spells & Secrets release date trailer below.
Release Date Trailer
Spells & Secrets will be sold physically and digitally on Switch.
Leave a Reply