Splatoon 2 and ARMS devs hosting special sessions at GDC 2018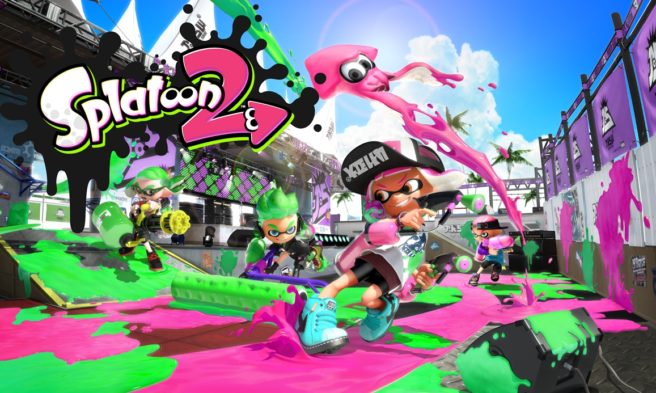 Two prominent Switch games from 2017 will be receiving spotlights at this year's Game Developers Conference. Event organizers announced today that Splatoon 2 and ARMS will have their own sessions hosted by Hisashi Nogami and Kosuke Yabuki respectively.
During the session for "Splatoon and Splatoon 2: How to Invent a Stylish Franchise with Global Appeal" Nogami "will share his experiences working with a design team whose goal was to create a game that was novel, yet easy to grasp and riveting to play."
GDC offers some additional information about the talk:
Among the questions he hopes to answer are: What were the brainstorming sessions like, and what kinds of review processes determined the game's final ideas? How do you make a sequel better while releasing it on a brand-new platform with unique features? And how do you land on a quirky concept like "squid creatures fighting turf battles with water pistols" in the first place?

Mr. Nogami, who also served as director and lead artist on Nintendo's Animal Crossing series, will don his lab coat, roll up his sleeves, and divulge lessons learned while illustrating the importance of risk-taking. Developers of all levels and backgrounds interested in a thoughtful, provocative tour of the Splatoon and Splatoon 2 games' design history are encouraged to join him.
Kosuke Yabuki will speak about "the challenges of creating a genre-bending fighting game for a brand-new platform" during his own session, which is called "'ARMS': Building Mario Kart 8 Insights into a Showcase Nintendo Switch Fighter".
And here's some additional information about the talk:
There's a wealth of interesting game design issues to explore when talking about ARMS, and Yabuki plans to dive right into it by answering questions like: What lessons can a kart-racer offer a brawler that has players throwing corkscrew punches like tennis players volleying missiles? How do you ensure function follows form, using the Nintendo Switch system's motion controls in ways that feel as natural and responsive as tapping buttons?

And what's the story behind a world where protagonists' fists come unglued from their forearms anyway?
Leave a Reply